Industrial & Construction
A selection of SYM-PAC features designed for the Industrial & Construction supply sector.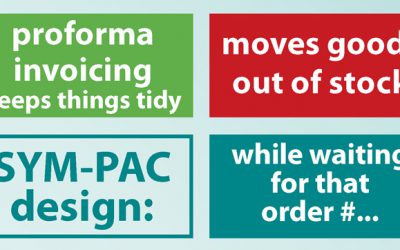 SYM-PAC Proforma Invoicing — cater for those account customers who MUSThave an order number for their purchases — but don't! Caters for account customers with procedural purchasing requirements You know the customers we're talking about: — local councils — schools —...
read more
:: Industrial & Construction