SYM-PAC's Leadership Team
An introduction to our leadership team.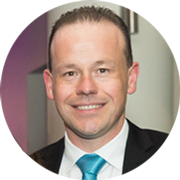 Glenn Watkinson
Chief Executive Officer
Throughout his extensive journey at Sympac since 1998, Glenn has consistently demonstrated a penchant for delivering impactful business solutions, driving customer profitability, and upholding a commitment to exceptional service and high-quality ERP solutions.
From his early days in Client Services, Glenn's trajectory quickly propelled him into supervisory and managerial roles within the team. Embracing the opportunity to shape business solutions and facilitate their implementation, Glenn showcased his innate ability to effect positive change.
Having traversed Australia to oversee system deployments at client sites, Glenn not only ensured compliance with best practices but also became a trusted advisor, guaranteeing that customer expectations were not only met but exceeded. His dedication to solution quality was palpable, and his close collaboration with the development team yielded solutions that consistently raised the bar.
In his current capacity as CEO, Glenn spearheads the initiation of new Sympac implementations, while also spearheading the service delivery excellence of the Help Desk team, ensuring swift and effective resolutions that truly cater to customer needs. Underpinning his approach is a continuous drive to enhance team competencies, while simultaneously fostering and nurturing pivotal customer relationships.
At the core of Glenn's mission is the optimisation of the end-user experience. With a resolute focus on delivering business solutions that drive customer profitability, he crafts solutions that not only meet immediate needs but also offer long-term strategic value. This, combined with his unyielding commitment to service excellence, reinforces Sympac's reputation for delivering ERP solutions of unparalleled quality.
Glenn's legacy is one of innovation, service, and profit-driving solutions – a testament to his unwavering dedication to both customer success and the continuous advancement of Sympac's offerings.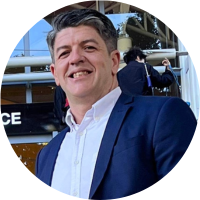 David Gibson
Key Account Manager
David holds the vital position of Key Account Manager at Sympac, a leader in providing exceptional services to our valued clients. His impressive track record and strategic acumen make him an indispensable member of our leadership team, dedicated to ensuring client success and driving company growth.
In his current role as Key Account Manager at Sympac, David proactively engages with key clients to understand their needs and requirements. By expanding relationships with existing clients and engaging a broader range of stakeholders, David consistently drives client satisfaction and contributes to business growth.
David has recently completed his Master of Business Administration with Griffith University and this along with his previous experience in the big box retail environment gives him the ability to navigate the complex retail landscape making him an invaluable asset to Sympac. David continues to lead the charge in ensuring the success of our clients and the continued growth of our organization.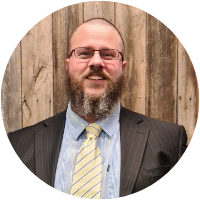 Rick Debono
Research and Development Manager
Rick Debono is an experienced retail and business systems professional with over 18 years of experience.
During his time at Sympac Rick has contributed to the success of the business in a range of roles including help desk, professional services, and software development.
In his current role as Research & Development Manager he manages a software team who are delivering solutions to the core software product, as well as our expanding online and mobile platforms.
Rick brings his energy and enthusiasm to the task of continuing to evolve the software and business solutions provided by Sympac.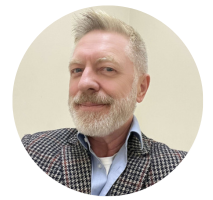 Rob Goulter
Business Development Manager
​Originally commencing with Sympac in 2004 and returning in 2018 after 4 years away from the business Rob is a Business Development Professional who possesses the business acumen, technical and analytical skills to deliver bottom line results for our clients.
Soon after completing training as a technician with the Ambulance Service and ARMY Engineers, Rob studied Accounting then took a Small Business Management role in the Motor industry. Developing on his experience he rose through the ranks to General Management roles with Business Unit P&L responsibility of various businesses predominantly in the Motor industry.
Rob is passionate about relationship development and management of both new and existing business with a focus on efficiency gains and bottom line improvement. With a firm belief and real world experience that the Sympac solution combined with both your experience and our knowledge of best practice gained through over many years in the industry, is of major benefit to your business. He can provide extensive business systems reviews and relishes in the challenge to uncover opportunities to help streamline your operation and increase profitability.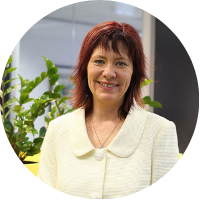 Alison Cleary
Customer Experience Manager
Alison joined the Sympac team in 2019 as the Customer Experience Manager.
Bringing with her over 10 years of experience managing multi million dollar software projects and experience in managing large teams within a national contact center for a major financial institution.
Alison has two children and lives on a small farm with her husband in West Gippsland.
Alison's role in SYM PAC is to manage the Client Services team to provide timely resolutions to customer enquiries, and to focus on continual improvement of the customer experience