Proforma Invoicing
Cater for all those account customers who *must* have an order number - but don't!
Proforma Invoicing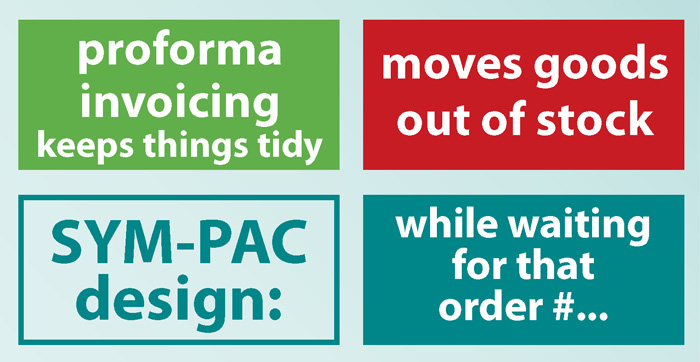 SYM-PAC Proforma Invoicing — cater for those account customers who MUSThave an order number for their purchases — but don't!
Caters for account customers with procedural purchasing requirements
You know the customers we're talking about:
— local councils
— schools
— maintenance contractors,
and so on.
They're in a hurry to get their job done, and they have to have their goods NOW — but they have no order number!
These customers have their own procedural requirements that require an order number or reference for every purchase.
And it's in your interest to work with their requirements — because that's the process that authorises your payment!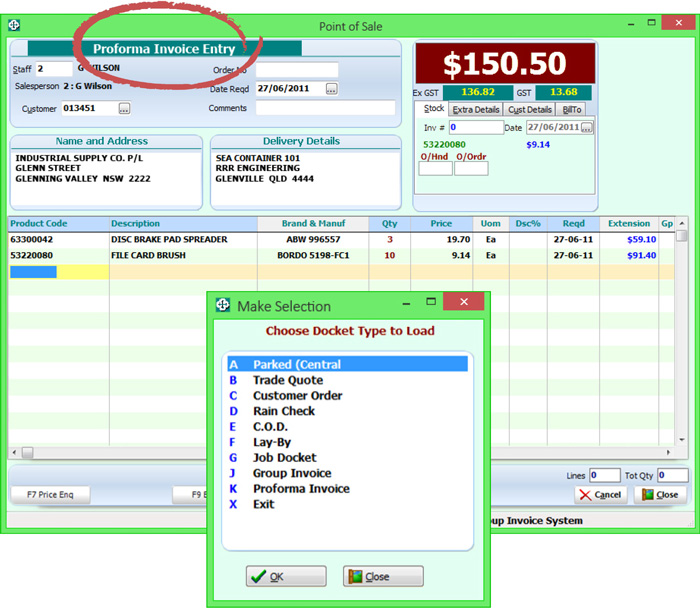 Step in, SYM-PAC Proforma Invoicing
SYM-PAC helps you to make it easy for these customers, by allowing you to invoice on "Proforma," so that:
— you can issue a Proforma Invoice
— the customer can get the items they need
— when you have the official order number, the invoice can be released for payment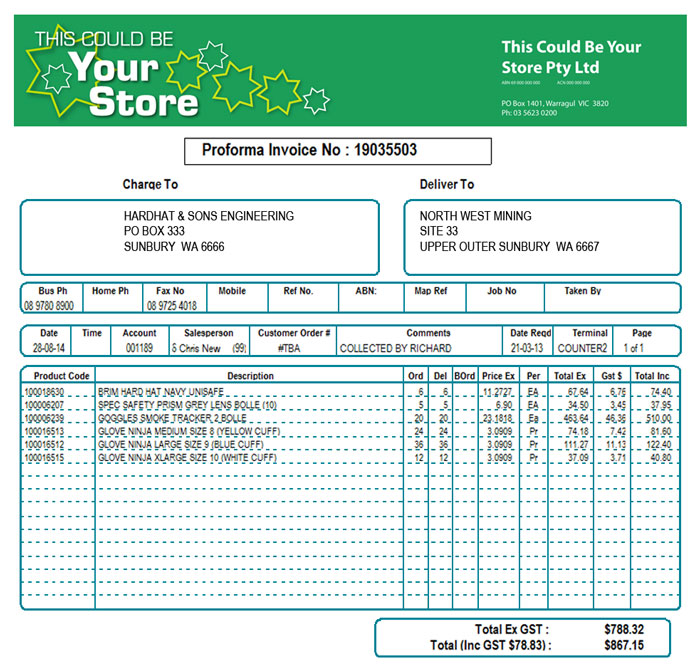 Keeping your stock tidy
SYM-PAC's Proforma Invoicing is designed to keep things tidy — when the items are taken, stock is reduced and stock transactions are updated accordingly.
This keeps your Stock On Hand accurate, and ensures that your ordering processes, such as Suggested Ordering, will continue to be based on accurate stock numbers.
The General Ledger will also show a debit to GDNYC (Goods Delivered Not Yet Charged), and a credit to Stock On Hand, for the cost of the stock taken.
:: Industrial & Construction
Keep up to date ::
Signup to the
SYM-talk newsletter today.