Multi Store
Two stores — twenty stores or 200 stores. Manage your empire with SYM-PAC Multi Store.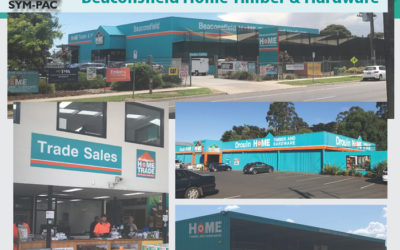 "We chose SYM-PAC in 1999 — they have looked after us for a long time now. They're always there for us — we feel a very strong bond with them." With SYM-PAC since 1999 26 users across 2 locations Beaconsfield & Drouin, Vic. Buying group: IHG Home Timber &...
Our strength is in how we make you strong
— our business is built on growing your business, your efficiency, your profits.
To find out how Sympac can work for your business, call us on 1800 796 722 today.
Keep Up to Date
Signup to the
Sympac newsletter today.