Sunlite Mitre 10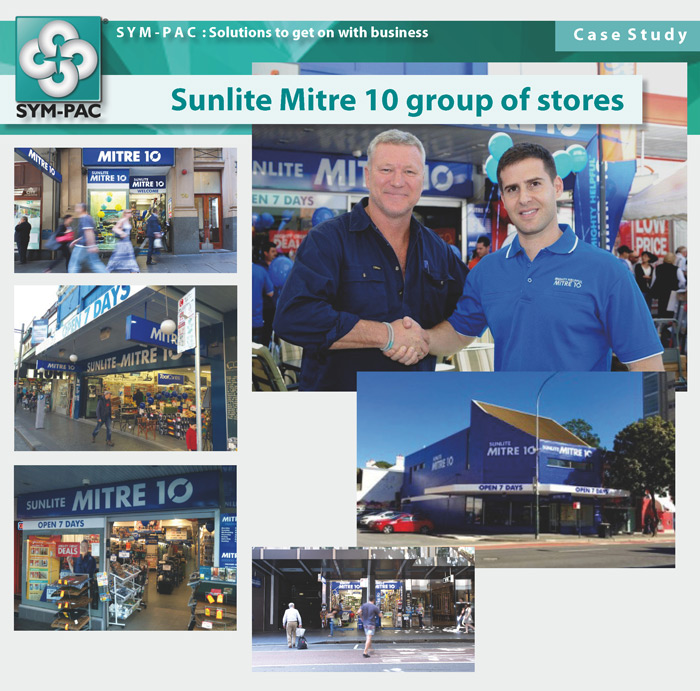 "SYM-PAC's service is gold!
   The team is very attentive and try to get to the core of any problem — not a band-aid approach.
   SYM-PAC came into our stores and analysed our operations — especially in regard to Inventory.
   We can now get an accurate picture of company performance with the hit of one button — showing us profitability immediately.
   SYM-PAC's service is personalised and hands-on, where nothing is too hard."
Customer Profile:
With SYM-PAC since March 2013
31 users across 5 locations
Buying group: Mitre 10
York Street, Pitt Street, Sydney CBD, Bondi Junction, Newtown and Paddington NSW
In business since 1987
Why SYM-PAC is our choice:
Integrated General Ledger
SYM-PAC's powerful Inventory
Signature Pad integration
SYM-PAC's reputation for service