SYM-PAC's new feature : new Back Order Management option
.. another update on our ongoing software feature development
A new Back Order option has been added for after a customer order has been delivered. This allows easier management of any remaining back orders.
This new Back Order option allows you to take immediate action where required — without the need to go back and reload the Customer Order manually.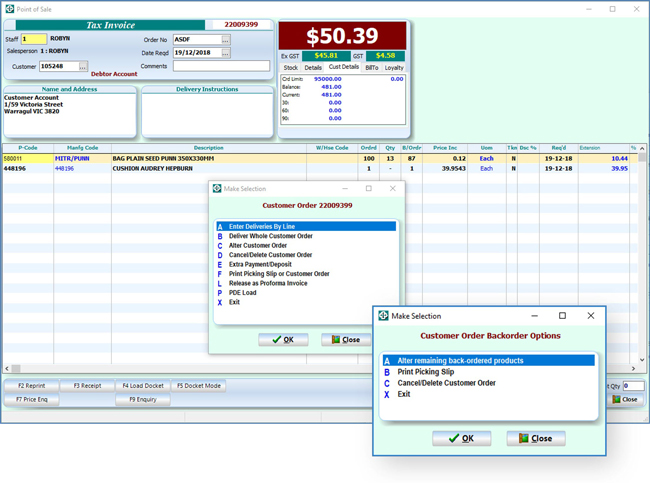 This new Back Order option helps you to provide better service to your customers by ensuring that back orders are brought to the attention of the operator immediately — saving you time.
For help in using this new feature, please contact Client Services on 1300 361 732.
Keep up to date ::
Signup to the
SYM-talk newsletter today.