The customer statement process has been extended to allow for setting customer accounts up with a specific setup. This will allow running a single statement run for all customers.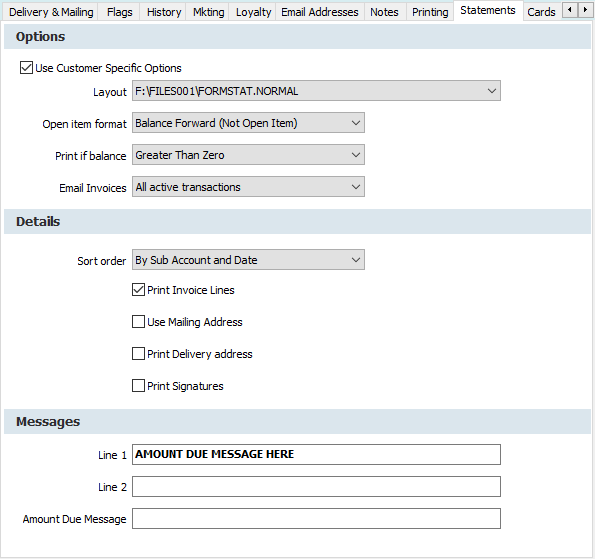 Invoice Attachments
The statement run can now attach a reprint of the relevant documents – this is done by setting up the email invoices option against the customer account.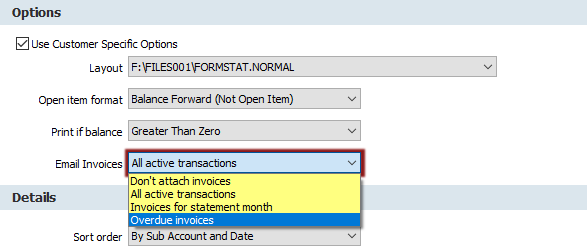 Statement processing
The statement printing process has a new sort sequence available to it – Agent/Alpha Sort

Global Changes
The customer settings can be globally set from the new Statement Globals option within customer maintenance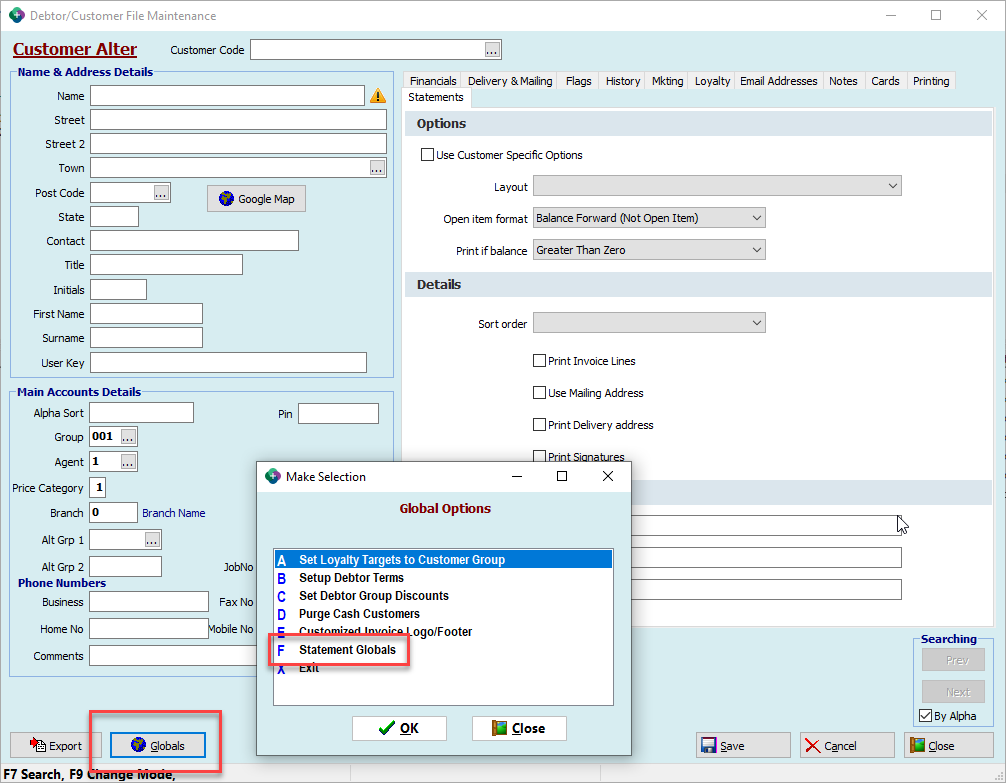 Click the Customer Table load option and select the customer filter ranges as required.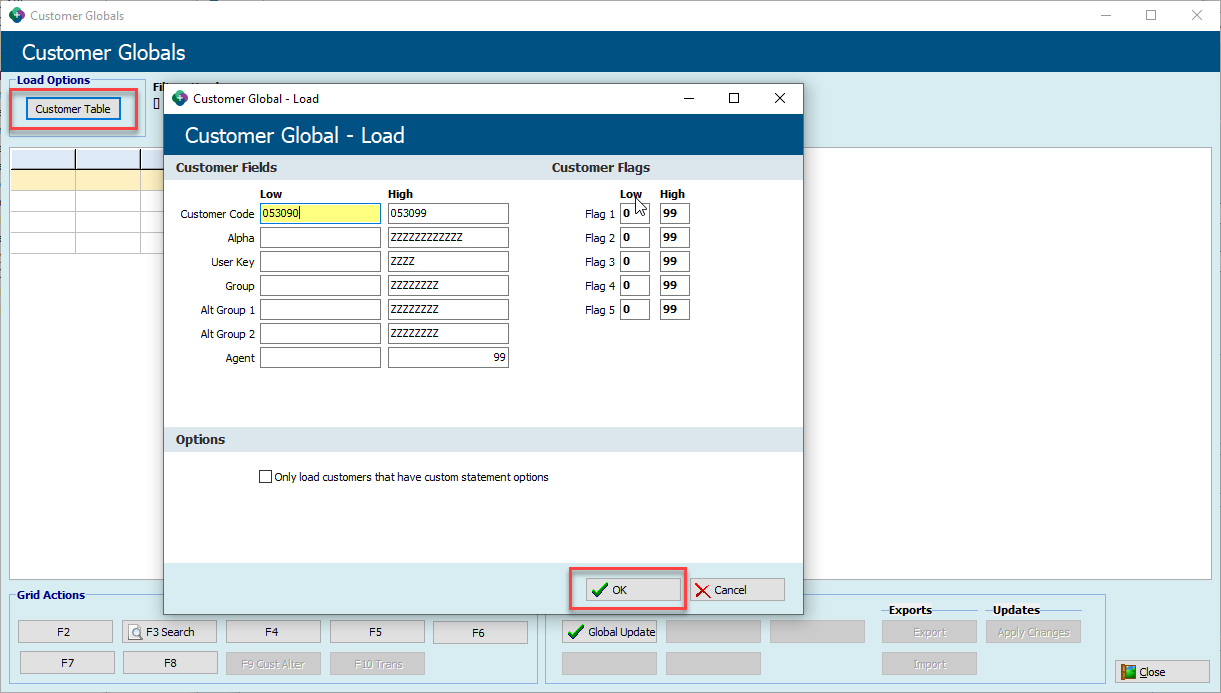 The grid will be populated with the data requested, the fields can be edited directly within the grid or you can use the Global Update function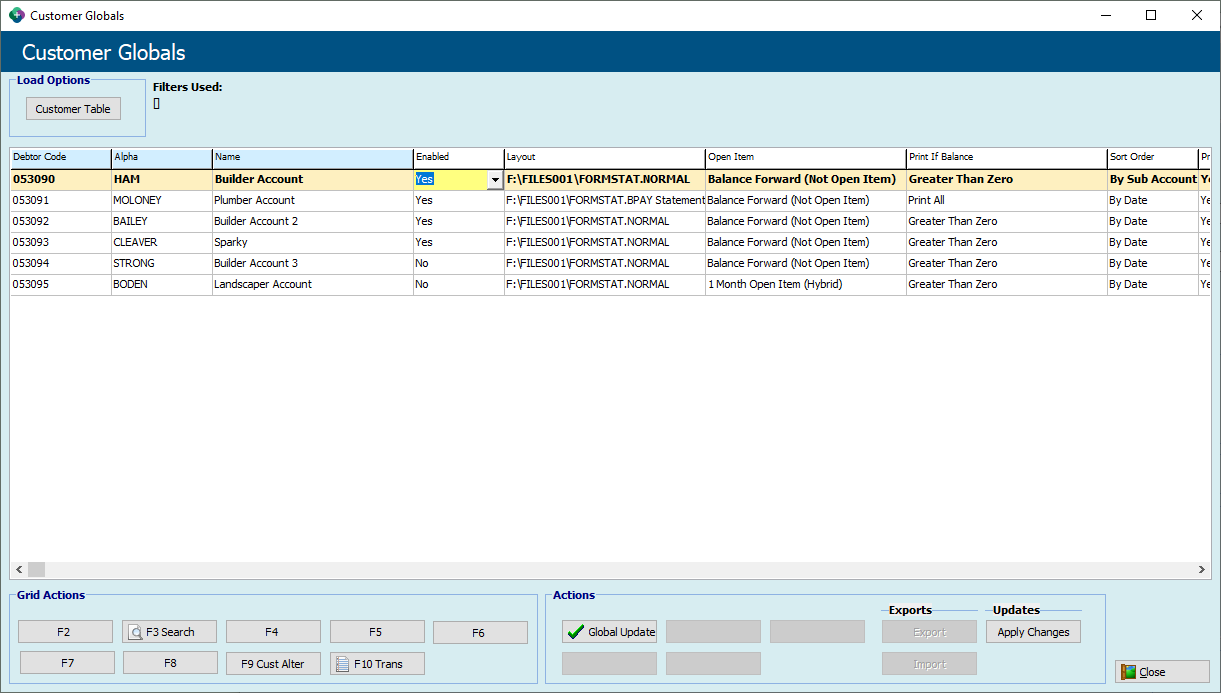 The Global Update option allows you to choose a range of fields and set them to the required value