SYM-PAC's new features : within Point of Sale
.. another update on our ongoing software feature development
In SYM-PAC Point of Sale, additional details have been added to the document transaction enquiry window, and additional columns have been added to show the salesperson and tendering details.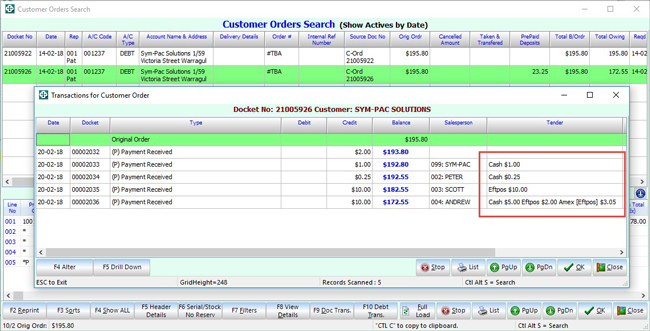 Also, Point of Sale now supports multiple global contracts linked to a customer account with varying discount structures.
Please contact the Help Desk for any help you need.