SYM-PAC's new features : within Inventory Management
.. another update on our ongoing software feature development
The Stock Adjustment process has been expanded to allow the shrinkage portion to be posted to a different General Ledger account.
Setup
The Stock Adjustment Reasons maintenance now allows the GL account to be defined against any of the defined Adjustment Reasons.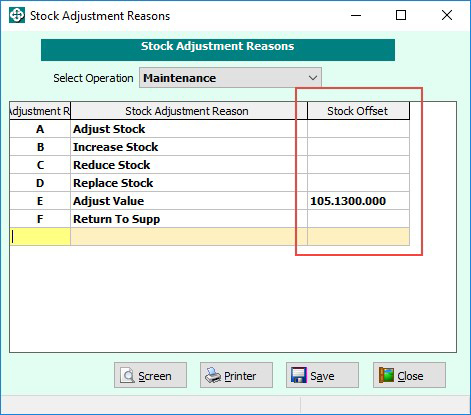 Process
When processing a stock adjustment from Stock & Sales/Data Entry/Stock adjustments it will use the specified GL code instead of the base shrinkage account.
PDE Globals New Menu
Additionally, a new menu item has been added to allow the PDE Globals options for users without Product Alter access.
Comparison Report — Update Alternate Supplier
Within the Comparison Report, new functionality has been created to allow users to update the Alternate Supplier details from the EPG — if these are different to the Main Supplier.
Please contact the Help Desk for any help you need.