SYM-PAC's new features : Store Voucher Expiry Settings
.. another update on our ongoing software feature development
New settings have been added to allow a store to setup store wide settings to configure the Default number of months that a Store Voucher is valid for and also the minimum number of months that can be set.
Setup
These new settings have been added to the Point of Sale section in the System Parameters.
"Utilities, Help and Support"
"User Params."
"Systems Parameters"
"H Point of Sale"
"Client (System)"
"Options"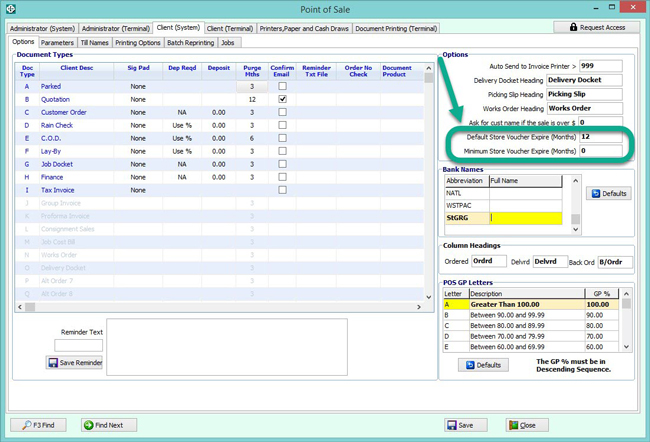 These settings are in months and can be set to any number of months up to 99.
These values will default to be Default = 12 Months, Minimum = 0 Months.
During Point of Sale you will be prevented from setting an expire date of less than the minimum months from the current date. This cannot be overridden.
Please contact the Help Desk for any help you need.