SYM-PAC's new features : a selection of enhancements
.. demonstrating our commitment to ongoing improvement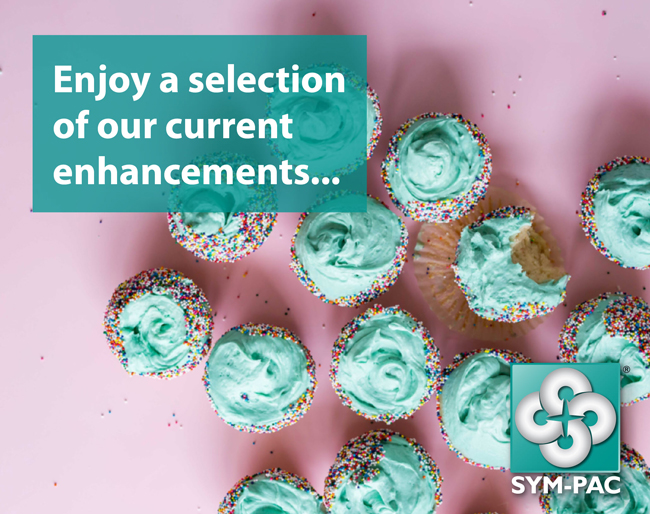 Enjoy a selection of our current enhancements.
1: Customer Docket Transactions
The Customer Docket Transaction now allows you to list the transactions that were processed at a given branch.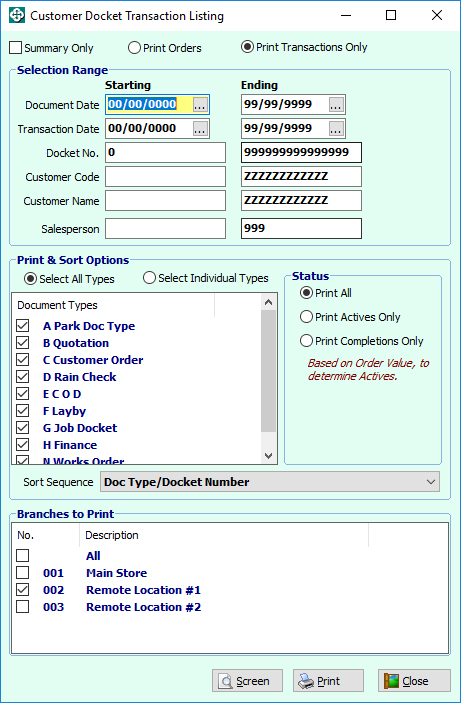 2: ETA Exceptions — new filter ranges
The ETA Exceptions enhancement has a number of new filter ranges available for Customer Code, Supplier, Date Required and Location.
3: Customer Settlement & Net Discount editing clarified
The Customer settlement and net discount edit boxes will now display the correct and easy to read information of what they are related to.



4: Product Search — new default options 
A new option for setting the system to use a default product search of buying group code, and user key has been added.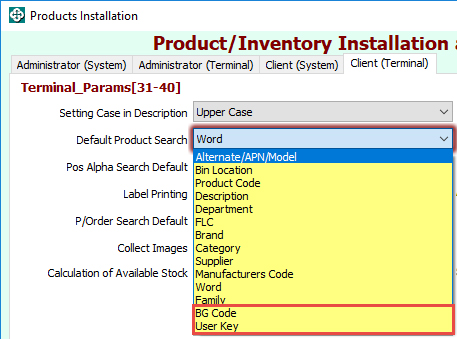 5: Tendering Surcharges — new options 
You can now set the system up to require tendering surcharges in either POS or Receipts or both (default).
This option is available in Utilities, Help and Support, User Params, System Parameters, POS Options, Client (System) Parameters, Surcharge Entry.
6: Alternate Unit of Measure settings — NO further discounts applied 
A new Debtor flag has been added that allows the system to be set to make Alt UOM pricing NETT — i.e. further system discounts will NOT be applied. Fixed prices that are better than the Alt UOM price will still be used where applicable.
This option is available in Utilities | Help and Support | User Params | System Parameters | C Customers/Debtors | Client (System) | Alt UOM Prices are NETT.
7: Divisional Analysis Report — export directly to Excel
The Divisional Analysis report can now be directly exported to Excel.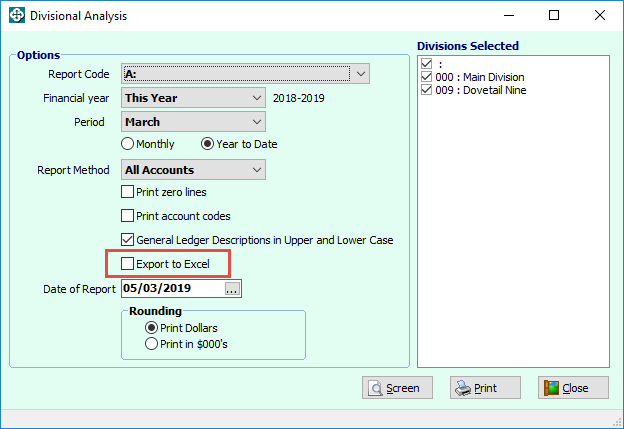 8: Table Magic — new options for products and suppliers 
Exporting alternate supplier data through Table Magic now has two new functions available for the product description and supplier name.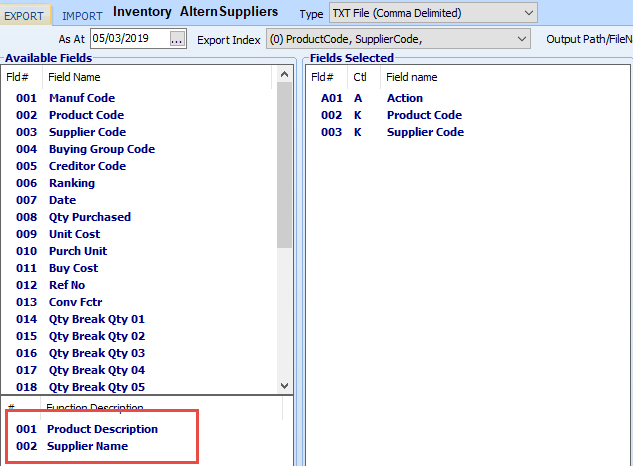 For help in using these new features, please contact Client Services on 1300 361 732.
Keep up to date ::
Signup to the
SYM-talk newsletter today.
At SYM-PAC ::
. We listen
. We innovate
. We deliver
To find out how SYM-PAC can work for your business, call us on 1800 796 722.