SYM-PAC how to : Print & email any tax invoice
... including Cash Sales
SYM-PAC Point of Sale has the ability to Print, Reprint and Email any tax invoice, including Cash Sales.
Press F2 to reprint or email a tax invoice.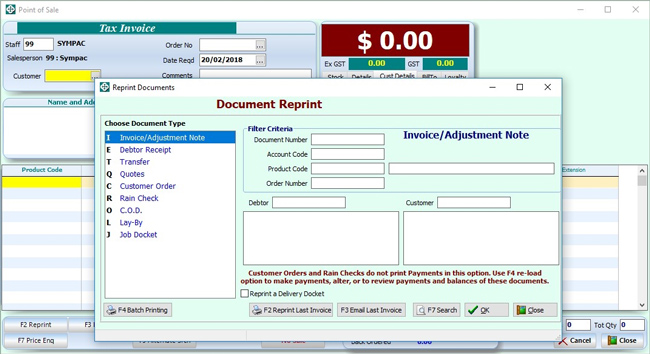 Press the F3 button to email the last tax invoice processed to the customer.
You can also email this to yourself if you need to by pressing F2 to add your email address — if it is setup against your salesperson.
Additionally, you can enter your own message in the 'body text' section of the email as well.
Give it a go today!
For more information on using the Email Tax Invoice feature in Point of Sale from within your SYM-PAC system, or any of our other products, contact Client Services on 1300 361 732.