SYM-PAC : how to setup Quick Button shortcuts
All your favourite reports at your fingertips
Setting up Quick Button shortcuts in SYM-PAC
What are Quick Buttons and how do I set up a Quick Button in SYM-PAC?
Quick Buttons are an easy way to create shortcuts within SYM-PAC to your favourite and most frequently used reports.
To set up, open any program or report from the menu in SYM-PAC.
We have chosen a very frequently used report:
> Customers | Reporting | Aged Debtors

Select:
> Reporting | Aged Debtors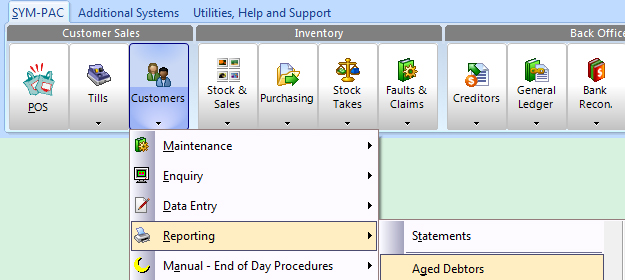 Select the SYM-PAC icon in the top left corner of the screen.
Highlight & select the Create Quick Button option.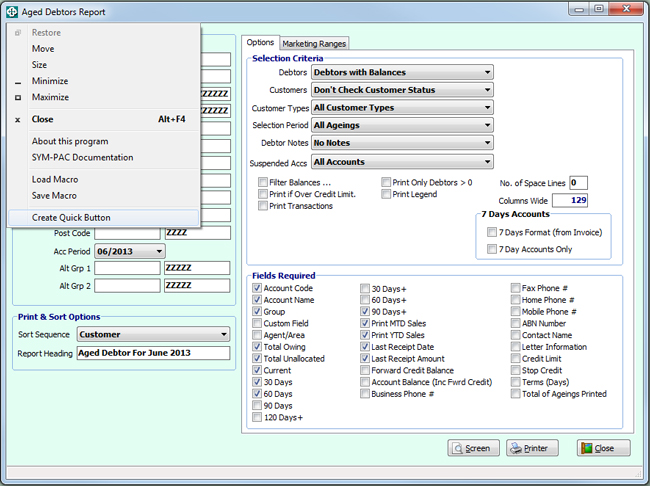 The quick button will now be displayed on your main screen in SYM-PAC.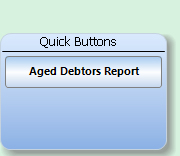 For more information or assistance in setting up Quick Buttons in your SYM-PAC system, contact Client Services on 1300 361 732.