SYM-PAC : how to process a Receipt Reversal
Simple & straightforward
There are some important reasons why you might need to process a Receipt Reversal.
A cheque may have bounced, or a payment may have been accidentally processed to the wrong account.
The Receipt Reversal process in SYM-PAC is simple and straightforward.
First, select the Customers | Data Entry menus.
Then select the Receipt Reversal menu option.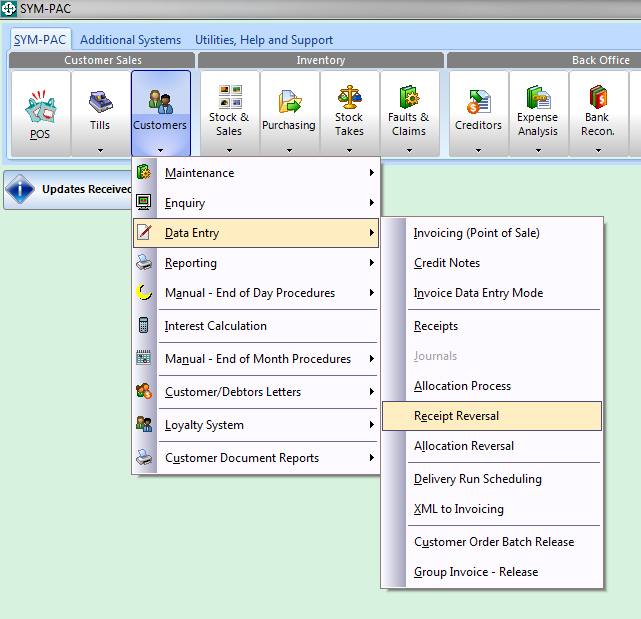 Enter your staff number.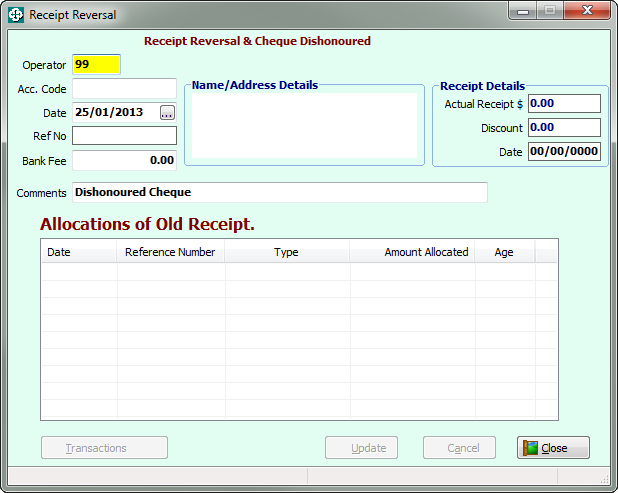 Select the debtors account.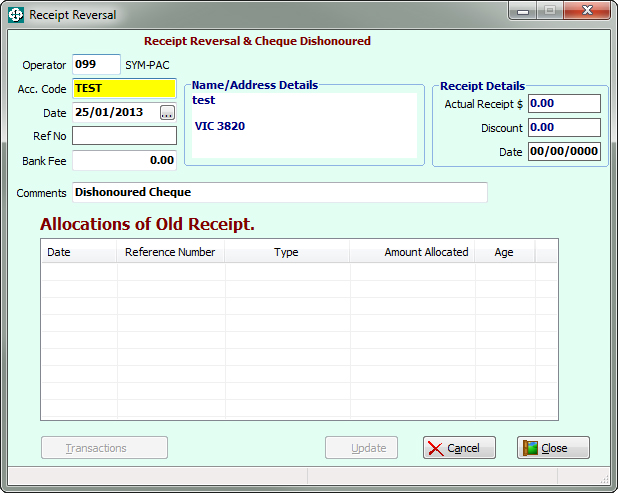 Select the receipt you wish to reverse.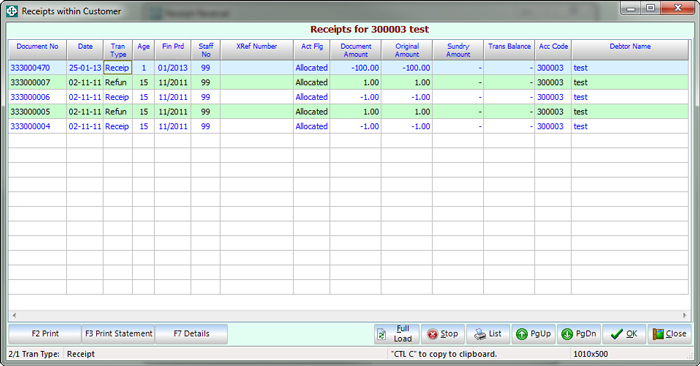 You will be warned that the Combined Till Report will be altered.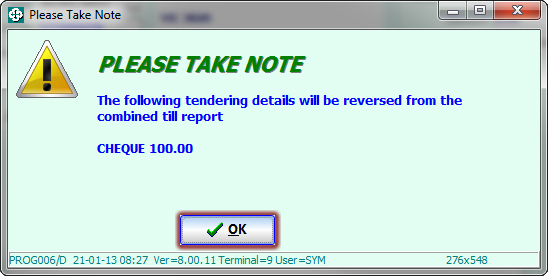 Enter an additional bank fee – if required.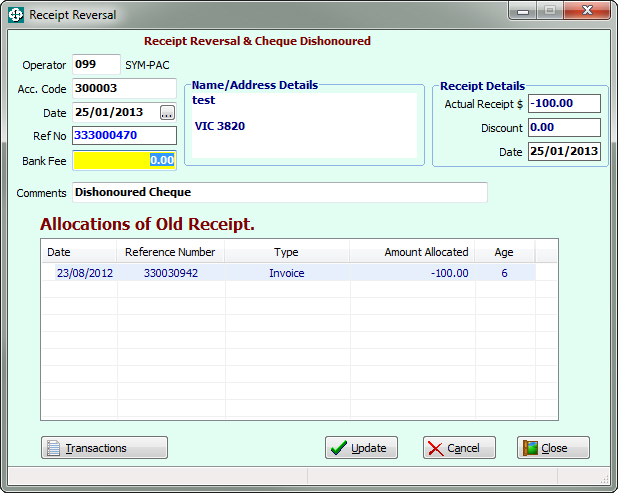 Add appropriate comments relating to the reversal.
Then hit Update.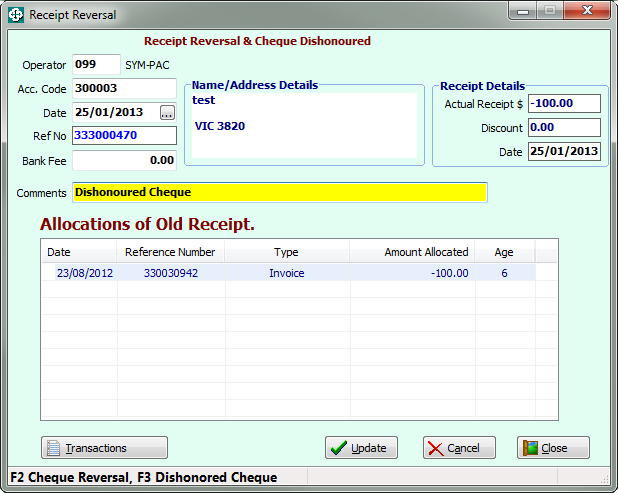 Select Yes – to complete the transaction.

For more information or assistance in understanding how Receipt Reversals work in your SYM-PAC system, contact Client Services on 1300 361 732.