SYM-PAC User Group : for the IHG community at Expo, Feb '18
Getting down to the nitty gritty with 150 attendees!
We were again delighted with the numbers registering for the SYM-PAC IHG User Group at Expo this year. With over 150 registrations, there was certainly a lot of excitement in the room, and we did not disappoint!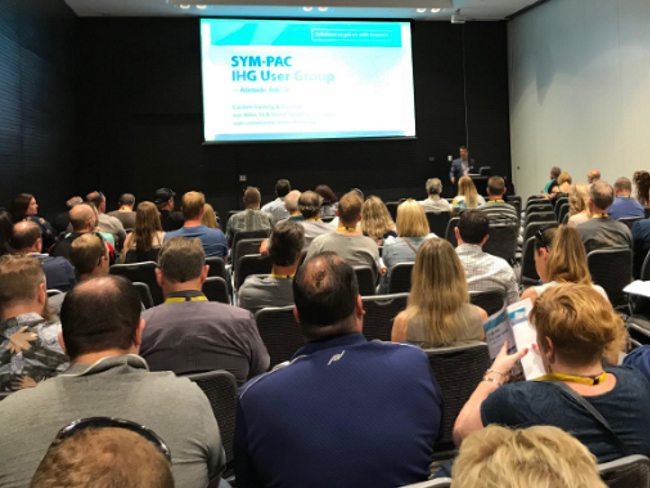 IHG specific developments completed by SYM-PAC
After an initial welcome by CEO Mark Schmutter, we leapt straight into a review of the IHG specific developments that SYM-PAC has completed in the past 12 months, which are either released or pending release, including:
Forward Dated Price Changes
eStatement Reconciliation
Truck Tracker and Delivery Management
Trade+ Rewards
Additional developments delivered by SYM-PAC
Additional developments completed and underway by SYM-PAC were also reviewed in detail, including:
ZipPay
New POS Printing under development
Picking Slips by Bin Location Area
[ Read more here: ]
Price at Effective Date Labels
[ Read more here: ]
Creditor Invoice Barcode printing
BAS Reporting Improvements
SYM-PAC Tradies Online — overview of practical benefits for stores
Glenn Watkinson, Professional Services Manager, provided the attendees with an informative overview of the benefits of Tradies Online (our SYM-PAC Online module) including:
Back Office Account Enquiries
Debtor Payments with Allocations
Remote Rep facilities
Contract Price Order Sheets
Product Searching and Purchasing
The SYM-PAC customers and prospects in attendance then formed groups to assess things they felt SYM-PAC might be able to improve and this valuable feedback was very much appreciated.
SYM-PAC Development Roadmap — and how to improve margins with SYM-PAC
After a short lunch break, we reviewed the SYM-PAC R&D Development Roadmap — before the entire room was spellbound by George Stylianou, Professional Services team, and his presentation on improving your margins using the tools available in SYM-PAC including Margin Magic.
See our latest article on Margin Magic [ HERE ].
Sales & Services for current SYM-PAC customers
Nicky Johnson, Business Development team, then presented information on sales and services for existing customers, outlining the benefits of an Extended Services Agreement, and discussing feedback on what our customers would like to see us tackle in a Webinar program in 2018.
SYM-PAC's IHG Integration
The afternoon was concluded with a quick overview of SYM-PAC's IHG integration in general and discussion of the types of improvements our customers would like to see made to the Comparison Report.
All in all it was a valuable and informative event for both customers and staff alike!
Every participant left with 138 page booklet outlining the content covered to read on the plane home. We hope to see you there next year!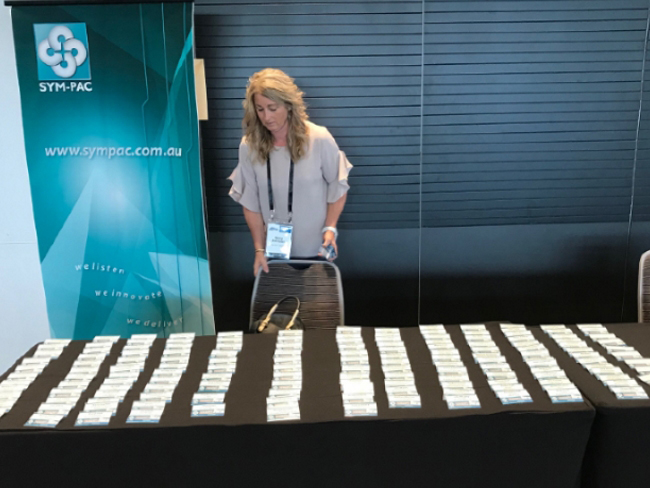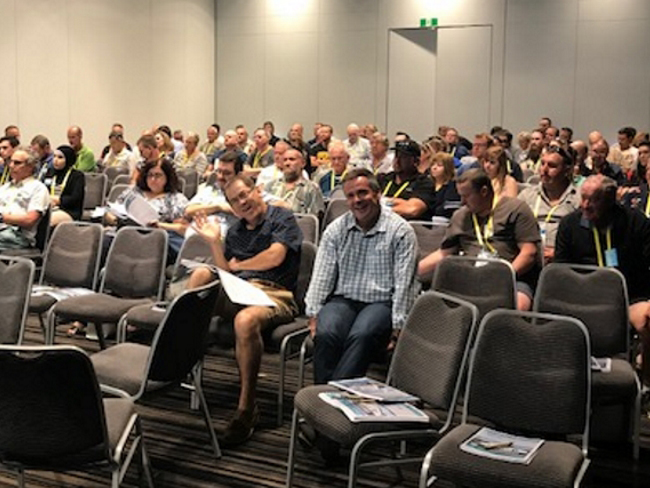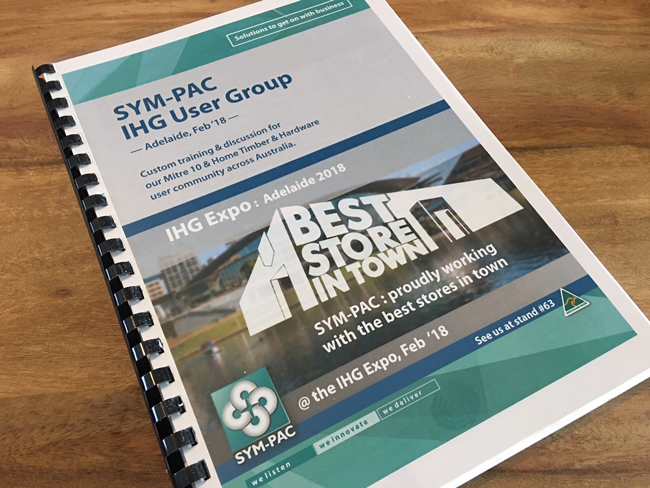 Talk to us today!
We know and understand your business needs. We know you need to get things done faster, smarter and in more streamlined ways — with the power to access your trading data easily & quickly, and make critical decisions efficiently based on what's actually going on in your store.
Call us on 1800 796 722 and let's see how a SYM-PAC solution can take your business to the next level.