SYM-PAC at the CSS Conference : May '18
Surf & turf for CSS : National Conference Coogee Beach & Randwick Racecourse, Sydney '18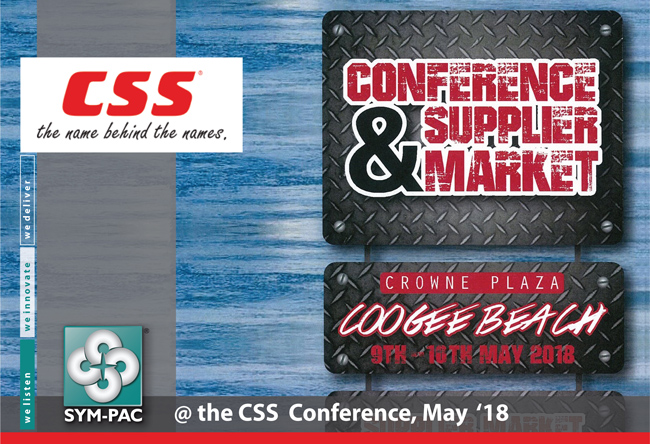 Adelaide one week, Sydney the next. This time we were supporting the Industrial Supply Independents that make up the CSS group — the Construction Supply Specialists.
As a buying group goes, the enthusiasm we receive from CSS is fantastic!
More than one third of CSS members are now SYM-PAC users, and we relished the snowball effect of interest during the Randwick Trade Show Day.
Above: Luke Gilbert, Business Development Manager (left) with Dean Jones & Mark Shanahan of Ultimate Fasteners
The way CSS set-up their Trade Show Day guaranteed engagement between members & suppliers, and rewarded the members for their financial support. Nicky and Luke had some great conversations with prospective members — and many of these conversations were already tilted to a very positive side as prospective members have been referred by current users to pay us a visit.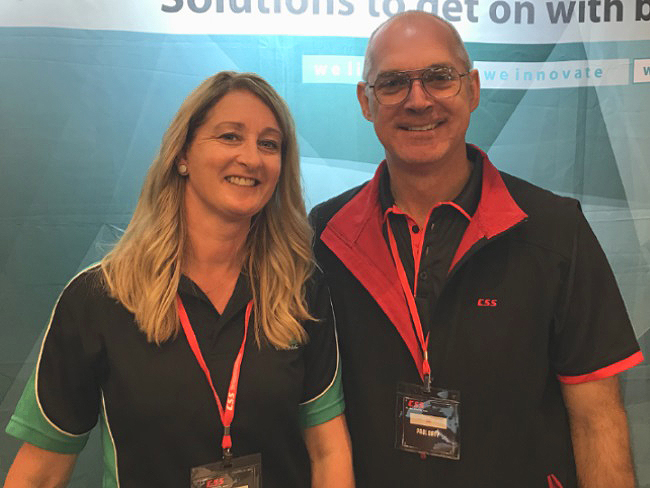 Above: Nicky Johnson, Business Development Team (left) with Paul Davy, CSS Head Office Marketing Manager
Some of the CSS highlights were:
A wonderful opening night at Coogee Pavilion, networking in a relaxed environment
An excellent Trade Show with a high level of engagement and support for SYM-PAC
An enjoyable CSS Celebration to conclude the Conference — plenty of laughs, appreciation for hard work and support for charity
Above: Damien & Bec Zeith of DJ's Steel (left) with Nicky Johnson
Our work with CSS is hardly over, in fact quite the opposite as we arrange to visit sites in coming months. We can't wait to welcome more CSS Members to our SYM-PAC client community, and support them in their quest for GP and store efficiency.
We're delighted that our current users are finding the move to SYM-PAC a prosperous one for their business.
Bring on CSS QLD in October '18!
Above: Glenn Waites of Impact-A (left) with Nicky Johnson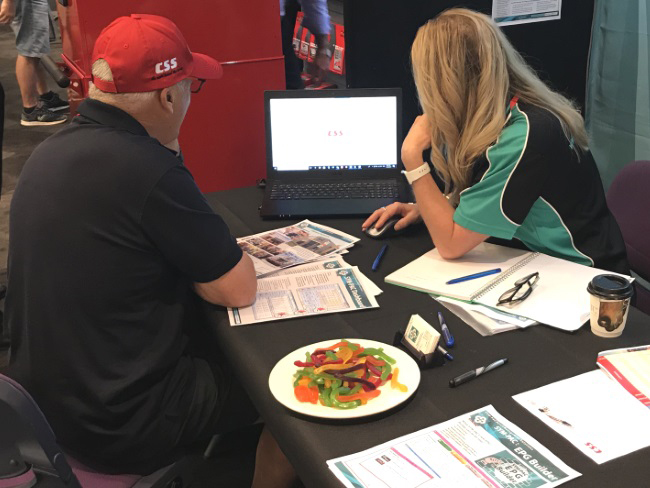 Above: Jim Holroyd of Jim's First (left) enjoying some snakes while Nicky demostrates some of SYM-PAC's features
Talk to us today!
We know and understand your business needs. We know you need to get things done faster, smarter and in more streamlined ways — with the power to access your trading data easily & quickly, and make critical decisions efficiently based on what's actually going on in your store.
Call us on 1800 796 722 and let's see how a SYM-PAC solution can take your business to the next level.