SYM-PAC : the Changeover Specialists
Respect.
At SYM-PAC, we're known as the "changeover specialists"
— also known as the conversion & implementation specialists.
Why?
What does that mean?
Let's talk about what it comes down to.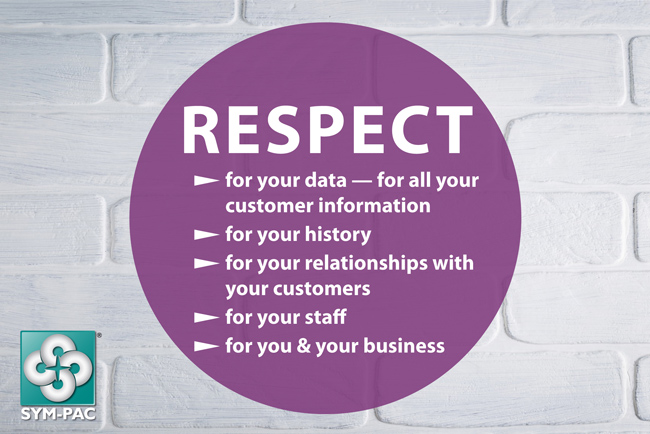 The whole reason anyone takes on a new system for their retail business in the first place is to improve results.
You want to:
Achieve more with less effort & less hours — improving productivity
Automate processes with control & according to your rules
Improve customer service with a very clear idea of what that actually means
Tap into the gold that is your trading data in order to maximise your buying power & negotiation position with your suppliers
>  What are you trying to achieve?
We don't start with a huge list of features that are built into our software.
We start with: what are you trying to achieve?
When we understand the outcomes that you *specifically* want to achieve we can show you the map and the steps to getting those results from your SYM-PAC system.
Don't worry — we actually do have plenty of features — and if you need a list we'll get one to you!
That's not what it's about though.
Our approach is to talk with you about what your business needs are from the software.
Instead of going down the rabbit hole of "our software does this and our software does that — does yours?" — we'd far prefer to look at what you want to achieve.
When you say you can't live without the XYZ report — what is it that the XYZ report gives you that you are so reliant on?
What information does it feed you to allow you to service your customers better?
Or to allow you to purchase your stock more intelligently?
Or to manage your margins with the control you want?
Our aim is to get to the heart of the matter.
We tick many, many boxes for any ERP system features list — but that means nothing if your needs aren't being met or your specific, personal, individual concerns aren't addressed.
We're renowned for our skills in bringing in as much of your previous data as possible. After all — it's YOUR data!
We go above & beyond in order to get as much of your data from your previous system as possible converted and into your new SYM-PAC system.
Why is this so important?
Your trading data, often from many years of business, represents far more than just numbers or numerical transactions of what's been bought & sold.
It shows your history with your oldest and biggest customers — as well as your suppliers.
It reflects not only sales — but all those peaks in your history of what went well — your customers' preferences — trends for your business over the years.
Often it reflects the intangible business intelligence — that gut feeling — that you use every day in your ongoing day-to-day operational decisions.
How your customers benefit:
With your sales history data converted from your old system and input into your new system, you can easily reprint previous invoices & statements as needed — immediately.
Our implementation process leads with this as the first step — with your previous data converted from your old system OVERNIGHT and ready for the first day of trading with your new SYM-PAC system the next morning.
Your previous data is integrated into the SYM-PAC system so seamlessly that the trading information will be used in SYM-PAC's Dashboard.
This allows you to easily compare this week's results against last week's results, this month to last month – even if you were still trading in your old system then.
This gives you a starting point as if you have been using the SYM-PAC system for years.
We ensure that the changeover process is seamless for your customers.
We make sure that:
You can process Point of Sale
Place orders
Receive goods in
Label your store

Stocktake
Perform suggested ordering

Process debtor payments

Run statements

Integrate with your buying group…
BEFORE we leave your store.
Our change management experience:
Our years of experience allows us to kid-glove store owners and staff through all aspects of the process — with care, respect & understanding of change management and the sensitivities that are involved when people are working with a new system across their business & workplace.
Decision making in your hands, with SYM-PAC's support:
The decisions about how the system is setup for your store impact on the operation of the system, and the daily procedures for staff.
As the owner or manager, decisions need to made about access at all levels of your retail operations, such as:
Which staff are allowed to set discounts for account customers?
At Inwards Goods, which staff are entrusted to adjust new prices when stock is receipted in?
Who is qualified to amend product markups and margin?
How much control do department managers have over pricing and performance for their department?
Who reviews the reasons for credits processed for returned items?
Who receipts payments to account customers, generates customer statements, and processes any Settlement Discounts applicable?
Who reviews the daily End Of Day reports, analyses and highlights anomalies for the attention of the store owner or manager?
How is the Back Office function structured, and who is responsible for the General Ledger, Creditors and Payroll functions within your operations?
As you go through this process with the SYM-PAC team, it's likely that more questions will arise internally regarding your operational structure, and ultimately who is responsible for what at your store.
We'll support you through this process and talk you through the implications of your decisions in detail.
We'll also work with you on:
Successful system implementation with clear communication to address any confusion as it arises.
System implementation & staff performance — helping you with the process of introducing new tools for your staff & easing any concerns that come up about what they need to get their job done.
SYM-PAC has strong working relationships with your buying group & stores just like you:
We have longstanding and close working relationships with key buying groups in our chosen industries of specialisation.
It's a priority for us to be in regular contact with open communication about how we can work together to help our stores.
We are constantly innovating to assist bridging the connections between stores and their buying group — to improve the partnership for all concerned.
We do this so that stores can get the most from their buying group memberships by actually implementing buying group initiatives easily and smoothly in a very practical sense on the shop floor.
Our focus is on you and your buying group — working collaboratively with all our efforts focused on improving your results in store.
Speak to other stores who have been in the same boat :
Whether you choose SYM-PAC or you're going through a review of your options for a new system for your store — make sure you ask to speak to a customer to understand first hand how their changeover went.
We've found that the best recommendation we can give is to tell prospective stores to speak directly with a store that's been there, done that and experience the process first hand.
| | |
| --- | --- |
| Changeover snapshot: | McLaren Vale Mitre 10 |
| Changed: | 2016 |
| Changed from: | Striven (prev. RBI) |
| Location: | McLaren Vale, SA |
| | 10 users at 1 location |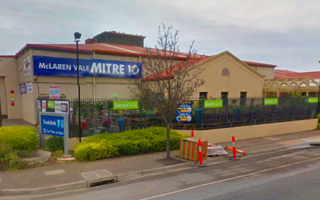 Changeover Feedback :
SYM-PAC Changeover
SYM-PAC made our changeover experience very comforting and simple.
Although it was a complex changeover, SYM-PAC helped endlessly to ensure all our data was transitioned promptly and professionally.
The SYM-PAC team constantly counselled us on any issues or concerns which arose, and these were dealt with in a professional and systematic manner.
SYM-PAC took the time to listen and understand our day to day business activities and modified there ways to suit us! It was a great help
How helpful were SYM-PAC?
Nothing was ever an issue with the staff at SYM-PAC
Their professional and fast approach in organising our transition was second to none!
All issues and concerns were dealt with in a professional manner, and arrangements were modified to suit our needs if required.
Nothing was an issue for them and they continuously worked around the clock to help make our business run normally.
Mark and his team at SYM-PAC have made our transition stress-free yet informative.
New Features
Since joining SYM-PAC we have noticed constant changes
Any enhancements which we require are always looked at and developed if required
Regular Updates have been done since our transition which shows us SYM-PAC are always improving and moving forwards
Goods in AUTO is one feature which has saved hours and their reporting system is a superior product!
Our recent experience with changing to SYM-PAC has been one of the best business decisions we've ever had to make!
Although the decision was fearful SYM-PAC managed to make our transition simple yet comforting. No issue was a problem and new ideas were always considered and acted on immediately!
Yes price is always a huge factor in these decisions but it's the good old saying "you get what you pay for" and
SYM-PAC has improved both profitability and efficiency for my business.
| | |
| --- | --- |
| Changeover snapshot: | Pinks Mitre 10 |
| Changed: | 2016 |
| Changed from: | Striven (prev. RBI) |
| Location: | Clare, SA |
| | 11 users at 1 location |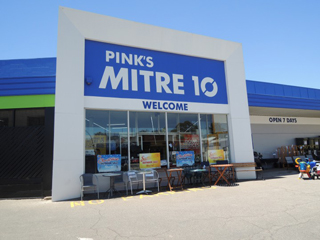 Unexpectedly during July 2016 our business was put in a difficult situation with our previous Point of Sale provider. SYM-PAC stepped in and under extreme circumstances converted our store overnight and had us trading uninterrupted 24 hours later.
During this process the SYM-PAC staff were fantastic and by the end of the week we were comfortably finding our way around the system and using all its basic functions. After some more intense training we are now using the full functionality of the software.
Whilst initially it took some adjusting, we are finding the Purchase Ordering side of the system very easy to use and the Dashboard is really handy for spot checks on how the business and staff are performing.
The Inventory maintenance and in particular pricing updates from the Mitrecom file is very easy to use, and as a result our price management has improved, realising a genuine increase in GP% due to improved procedures at store level.
SYM-PAC is now an important part of our business.
| | |
| --- | --- |
| Changeover snapshot: | Crameri's Mitre 10 & CRT |
| Changed: | With SYM-PAC since 2003 |
| Changed from: | Home T&H to Mitre 10 |
| Location: | Maryborough, VIC |
| | 12 users at 2 locations |
We're enjoying using SYM-PAC to run our business. While SYM-PAC is processing our business, it gives us the time to *run* our business.

Changeover Feedback :
SYM-PAC Changeover
SYM-PAC made our changeover experience very comforting and simple.
Although it was a complex changeover, SYM-PAC helped endlessly to ensure all our data was transitioned promptly and professionally.
The SYM-PAC team constantly counselled us on any issues or concerns which arose, and these were dealt with in a professional and systematic manner.
SYM-PAC took the time to listen and understand our day to day business activities and modified there ways to suit us! It was a great help
SYM-PAC Changeover
Back in 2003 when we first moved to SYM-PAC, our team were all very excited about the upgrade. One of the main features we were looking forward to was invoice statements!
After many years, we were very tired of pinning the customer invoices to their statements each month!
We were impressed with the POS system — right from the beginning — it just worked — and had loads of features.
The support from SYM-PAC
The backup support with SYM-PAC was and has always been professional. The SYM-PAC staff are very patient, and understanding — because it's normally us making the mistakes and then they have to fix the problem.
The 7 days a week support service is very reassuring for any business.
The improved features
Since moving from Home Timber & Hardware to Mitre 10 in 2016, we have noticed many better features, including:
Transmitting our Mitre 10 order
The Mitre 10 updates process
The Mitre 10 KVI Comparison Report
The new improved Mighty Rewards integration
The new promotional labels system…
just to name a few!
Changeover snapshot:
Sunlite Mitre 10
Changed:
2013
Changed from:
Pacsoft
Location:
Inner Sydney:
. Oxford Street
Head Store
. Pitt Street
. York Street
. Newtown
. Paddington
31 users at 5 locations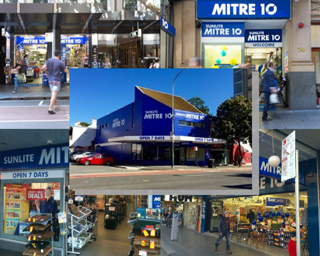 SYM-PAC's service is gold!
The team is very attentive and try to get to the core of any problem — not a band-aid approach.
SYM-PAC came into our stores and analysed our
operations — especially in regard to Inventory.
We can now get an accurate picture of company performance with the hit of one button — showing us profitability immediately.
SYM-PAC's service is personalised and hands-on, where nothing is too hard.
Talk to us today!
We know and understand your business needs. We know you need to get things done faster, smarter and in more streamlined ways — with the power to access your trading data easily & quickly, and make critical decisions efficiently based on what's actually going on in your store.
Call us on 1800 796 722 and let's see how a SYM-PAC solution can take your business to the next level.