New : SYM-PAC video eLearning via YouTube
Tips, tricks, hints explained on video!
Over the coming year and beyond SYM-PAC will be posting video based eLearning on to our YouTube Channel to empower our users with more and more knowledge.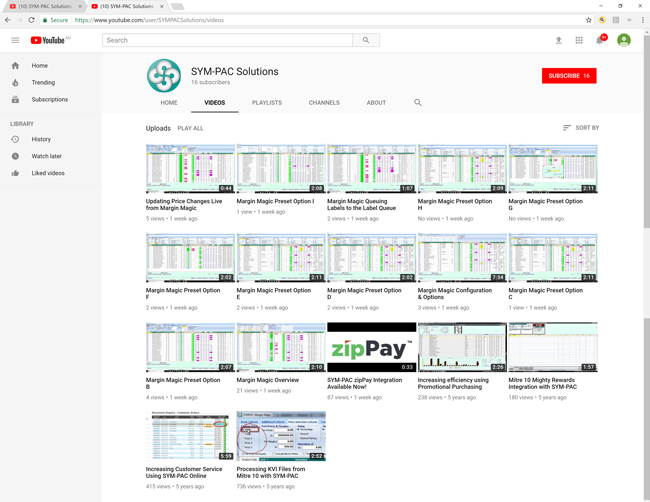 Our users have responded very favourably to video based learning and we intend to expand upon this content rapidly.
Our next phase of eLearning material will focus around:
Basic Training for New POS operators
Stocktake
Advanced Training for Trade focused POS operations
Inventory Purging based on inactive products
Debtors Purging based on inactive customers
Margin Protection Reporting
EPG Management and Comparison Reporting
Tradies Online
Subscribe to our YouTube channel, enable notifications and give us a thumbs up for the videos you find beneficial to your business!