HBT National Conference : Townsville 2016
Another fabulous conference with the HBT group — this time in beautiful Townsville.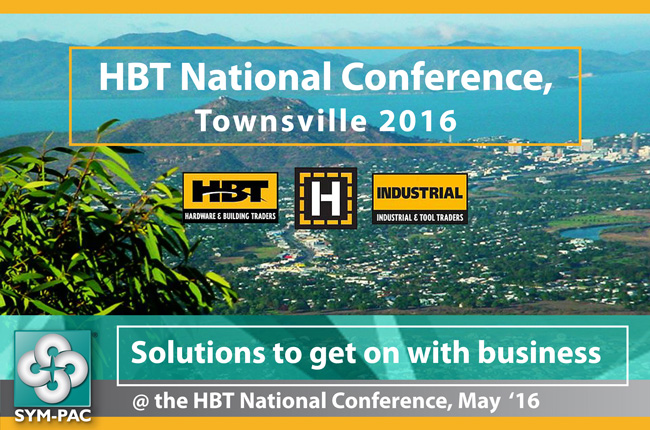 Held at The Ville Resort-Casino and the Townsville Entertainment and Convention Centre, all attending enjoyed a really friendly event while catching up with stores and suppliers.
The growth of the HBT group continues to impress and it was great to hear exciting plans ahead for HBT's future outlined by HBT Group Manager Tim Starkey in his keynote presentation.
Did you speak to these guys?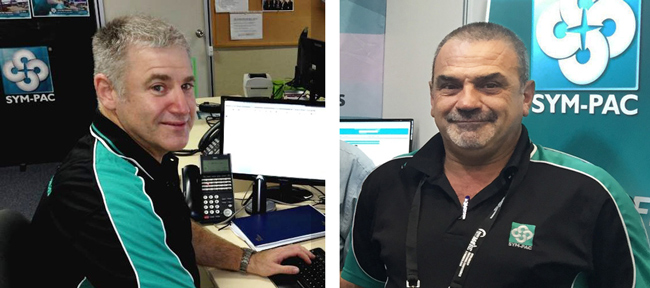 The SYM-PAC team was represented by Rob Sheppard from the Client Services team, and George Stylianou of the Business Development Team — you might recognise them here!
They were SO BUSY speaking with HBT stores that they did not take a single picture during the entire conference!
These two have been around!
And so have we.
This year, 2016, we'll celebrate 25 years of working closely & collaboratively with strong independent retailers across Australia.
Our experience in the timber & hardware retail industry sector is complemented with our hands on experience in allied industries, including building & plumbing suppliers, industrial & construction suppliers, electrical, and the rural & agribusiness sector — across a large range of buying groups and independent businesses.
You can read more about our background here: SYM-PAC : Who we are
Our customers are stores like yours
We have a huge range of SYM-PAC customer Case Studies available — see here for more: SYM-PAC : Case Studies
Like the crew at Earl's Thrifty Link: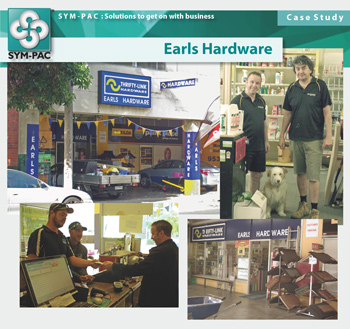 "What I like about the system is that it frees me up to do what I want to do. The Help Desk is awesome, but to be honest I never really need to ring them — there's no drama, everything just works!
    If you want to push the system, that depth is there — I just want to get from A to B and that's what SYM-PAC has done — given me the freedom to not have to worry about 'getting from A to B'.
    The best parts of SYM-PAC for us are Point of Sale and Inventory. We love it!"
— Martin Crocker,
Store Owner
Read more:
Earl's Hardware : Case Study