HBT National Conference : Melbourne, 2015
It was great to again be part of the HBT annual conference for 2015, this time in Melbourne at the Convention & Exhibition Centre. With hundreds in attendance, it was a great celebration of the continued success of HBT as a growing group within the timber & hardware, and industrial & tools retail sectors.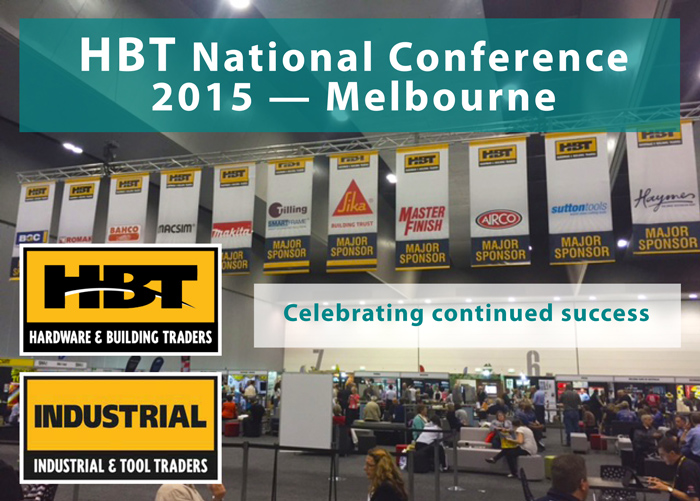 Powerful and inspiring business sessions at the opening of the conference included presentations from Tim Starkey, Group Manager HBT; Carolyn Creswell, founder of Carman's Kitchen, and Corporal Mark Donaldson, VC.
The two most impressive feel-good aspects of HBT's progress were reviewed in detail. Since HBT started in 1997, with 13 stores, the group has grown to over 500 stores as at April 2015.
The newest addition to HBT is ITT – Industrial & Tool Traders – which formed initially as a specialist subgroup of retailers in 2011. This group too is now experiencing terrific growth, growing from 39 stores in 2013 to 113 in April 2015.
These results are a reflection of HBT really hitting the spot in terms of delivering value to members in the two key areas they focus on:
Lower buying prices for members
Higher volumes for suppliers
The action-packed conference included a VERY busy Trade Show day, as well as the presentation of the winners of HBT's annual Supplier Support Program. Designed to encourage and reward members of HBT to support the group's suppliers, eligible stores – those who support participating HBT suppliers – are in the draw to win a range of cash prizes from the overall prize pool.
Fantastic news for SYM-PAC customers who were among the winners – Jason Mills of Tonks Bros. Hardware in Castlemaine, and Ian Phelps of Robert Sim Building Supplies in Ballarat. Congratulations!
The most talked about on the SYM-PAC stand – EPG Builder
By far and away, the feature that held the most interest for visitors to our stand this year was our new EPG Builder feature. This product is designed for any store to build their own customised EPG in store for their own use, featuring the products *they* want to stock and sell, regardless of what their buying group provides.
SYM-PAC's EPG Builder allows stores to customise and craft their own unique product database according to their own needs. In addition to taking products from their own main buying group, stores can add ongoing product information from a secondary buying group, or directly from a particular supplier.
To read more about how the EPG Builder delivers tangible benefits in-store, READ HERE.
SYM-PAC Conference Giveaway 2015
Our giveaway this year was a Taste of Gippsland hamper, featuring a selection of wines from Warragul's Wild Dog Winery, going to winners Steve & Trish Guppy of Kilmore Timber & Hardware Mitre 10, HBT members.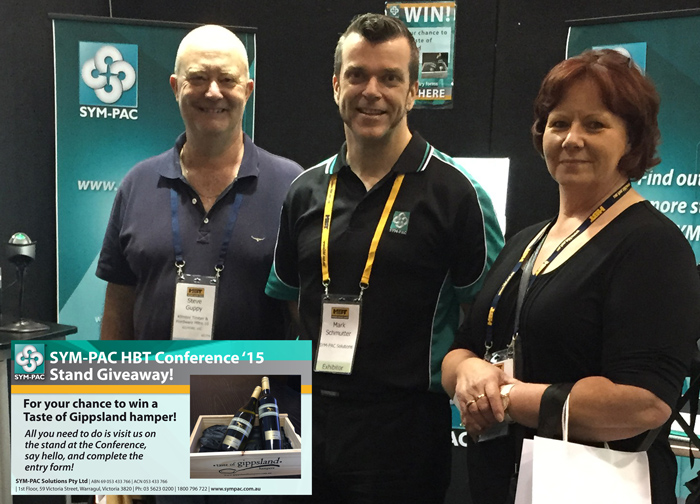 — SYM-PAC giveaway winners Steve & Trish Guppy of Kilmore Timber & Hardware Mitre 10, HBT members
Just a slice of the action!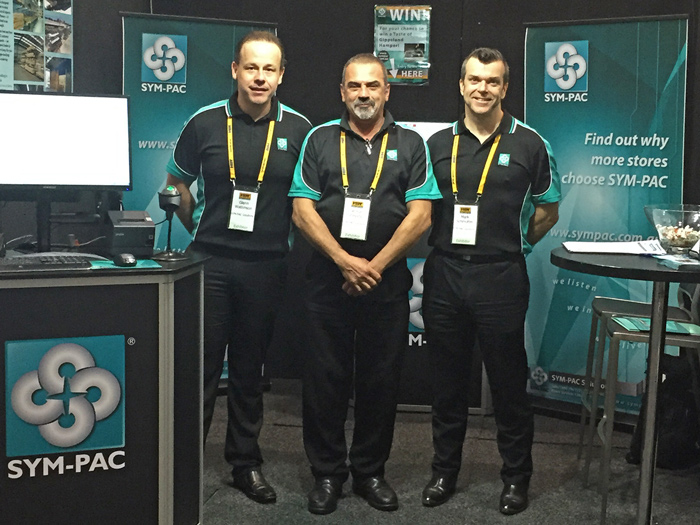 — Glenn Watkinson, George Stylianou & Mark Schmutter ready to go at the SYM-PAC stand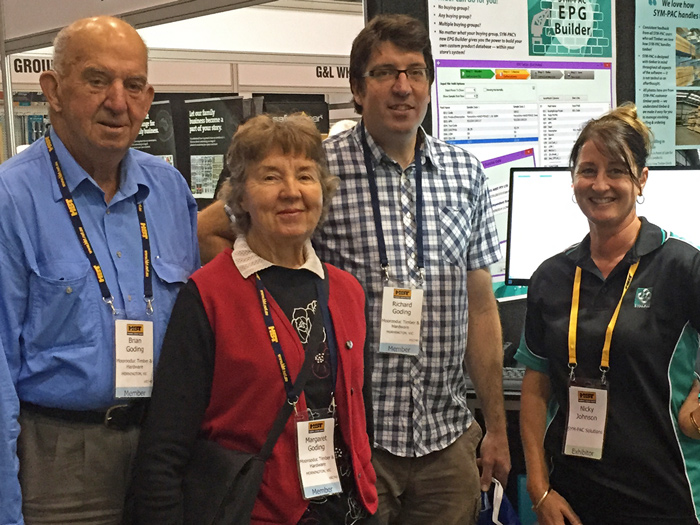 — Nicky Johnson (right) with Brian, Margaret and Richard Goding of Moorooduc Timber & Hardware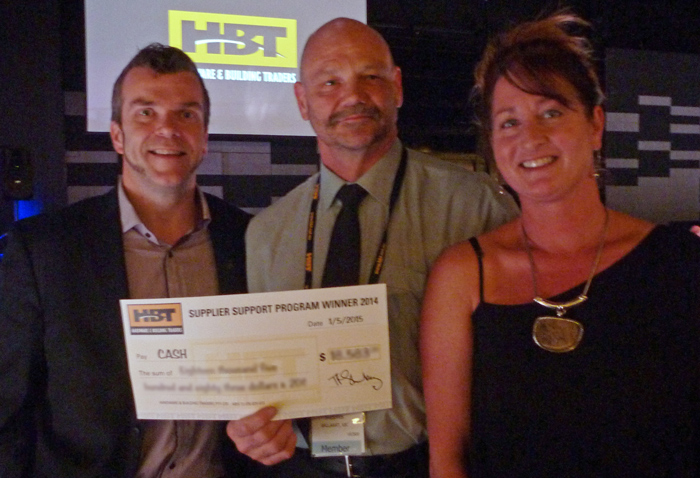 — Ian Phelps of Robert Sim Building Supplies (HBT Supplier Support Program winner), with Mark & Nicky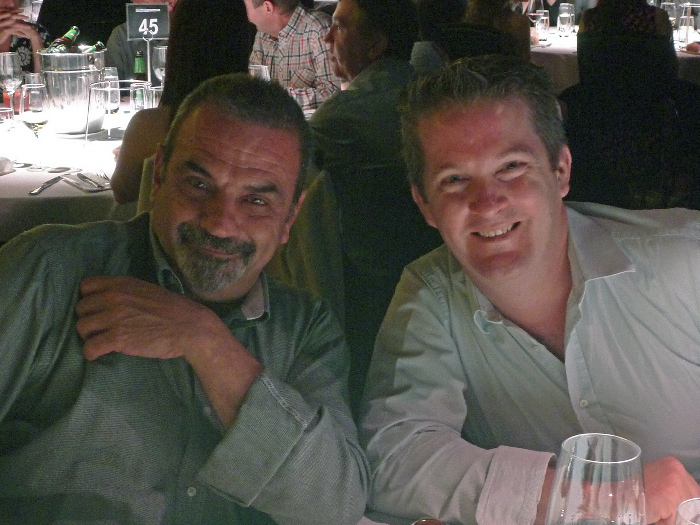 — Simon Lalor of Franz Building Supplies with George at the Gala Dinner
Thanks to everyone for another great event, and congratulations from us on continued success.
For more information on the HBT group, visit their website: www.hbt.net.au