AIS Trade Show : Adelaide 2015
Hello to everyone at AIS and thanks for another great conference early in October, in beautiful Adelaide at the Adelaide Arena!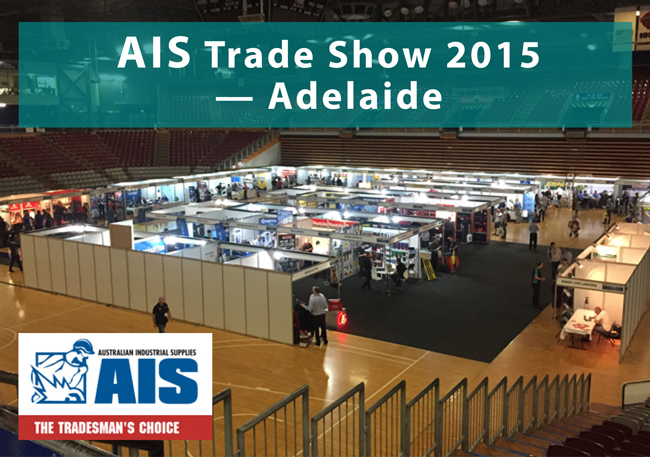 It was fantastic catching up with so many of our AIS customers from across Australia.
What was particularly special about this conference for us was the feedback and open communication on a number of levels which has provided us with great direction for some future collaboration — we look forward to working with you!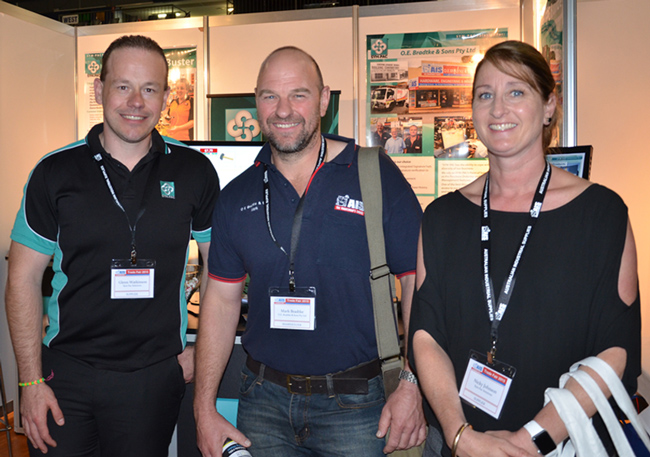 — Glenn Watkinson, Client Services Manager (left) with Mark Bradtke of O.E. Bradtke & Sons & Nicky Johnson, Business Development team, SYM-PAC
Most talked about on the SYM-PAC stand ..
• Rebate Tracking — Do you know what you're owed?
Rebates — they sound good! But keeping track of them can be time consuming. Check out these 6 questions to ask yourself about rebates: SYM-PAC REBATE TRACKING.
• SYM-PAC's EPG Builder
Designed for any store to build their own customised EPG product database in store for their own use, featuring the products *they* want to stock and sell … for more, go here: EPG BUILDER BENEFITS IN STORE.
• PDA Queue Buster!
Impress your customers with quotations & product enquiries on the fly as you walk around the store! Impress yourself with time saved with Stock Adjustment, Inwards Goods Receipting and Gap Management on the fly! Learn more here: SYM-PAC PDA QUEUE BUSTER.
Case Studies:
We are proud to work with many AIS stores across Australia. Our latest Case Studies for AIS customers can be found here.
• The Nubco group of stores:
With SYM-PAC since 2003, Nubco has 97 users across nine locations — read more, click here: NUBCO CASE STUDY. 

• O.E. Bradtke & Sons Pty Ltd — read more here: O.E. BRADTKE & SONS CASE STUDY.
For more information on the AIS group, visit their website:  http://www.aisnational.com.au/