ABOUT US
SYM-PAC Solutions – established in 1991 we have over 25 years as a leading provider of innovative Business Software Solutions for the timber and hardware industry, industrial and construction suppliers, electrical appliance & furniture retailers, tool retailers, the rural sector and many other buying groups and independent retailers across a wide range of industries.
As part of Constellation Software via its operating group Vela Software Group (Australia), SYM-PAC Solutions benefits from a strong corporate platform, international support and continues to operate with the same small company responsiveness.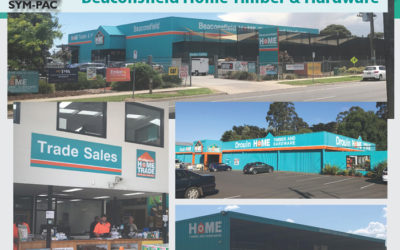 "We chose SYM-PAC in 1999 — they have looked after us for a long time now. They're always there for us — we feel a very strong bond with them." With SYM-PAC since 1999 26 users across 2 locations Beaconsfield & Drouin, Vic. Buying group: IHG Home Timber &...
A new Back Order option has been added for after a customer order has been delivered. This allows easier management of any remaining back orders.This new Back Order option allows you to take immediate action where required — without the need to go back and reload the...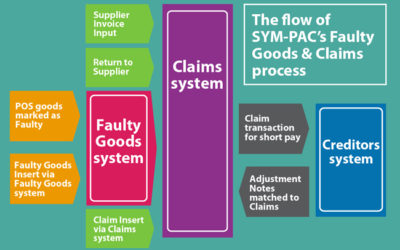 The SYM-PAC Faulty Goods and Claims functionality has been redeveloped to allow better tracking of both systems.   Faulty Goods The Faulty Goods system records any products marked as faulty, allowing the system to track its replacement and/or requirement for a...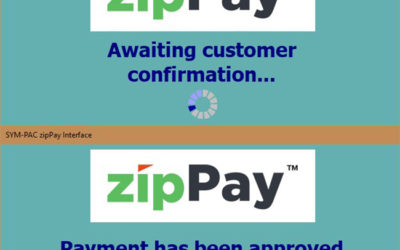 zipPay Integration with SYM-PAC : let your customers pay with zipPay SYM-PAC's new integration with zipPay is now available as a new module – talk to us about the pricing for your store.zipPay integration is available as a Payment Integration option for SYM-PAC Point...
Our strength is in how we make you strong
— our business is built on growing your business, your efficiency, your profits.
To find out how SYM-PAC can work for your business, call us on 1800 796 722 today.
Keep up to date ::
Signup to the
SYM-talk newsletter today.