Vibert's Mitre 10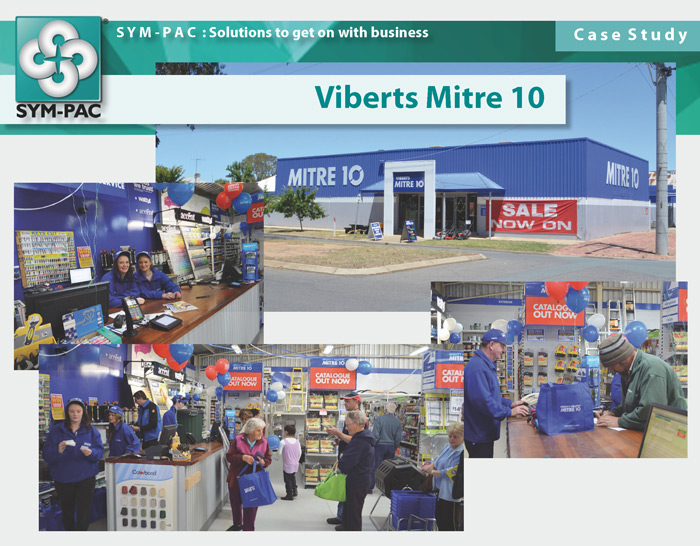 "During our most recent upgrade, we had high quality personnel from SYM-PAC onsite who were able to put out any fires.
   The actual conversion was practically painless & incident free. The minor problems that did come up were promptly fixed.
   Overall, the SYM-PAC software works great out of the box!
   The most pleasing discovery is the Help Desk. It's wonderful to find that all the positive things I'd heard are actually true.
   Clearly there is a depth of knowledge and a service culture there.
   With SYM-PAC, we have a modern Point of Sale system in place, with a very long list of new features we enjoy — too long to be specific!"
Customer Profile:
With SYM-PAC since 1996
7 users across 1 location
Tatura, Vic.
Buying group: Mitre 10
Family hardware business since 1889
Why SYM-PAC is our choice:
A modern Point of Sale system with up to date procedures & designs
Integrated EFTPOS and Signature Pads integration
Auto Email — saves money & it's what our customers expect
SYM-PAC's Help Desk service is great
SYM-PAC's data manipulation is greatly enhanced with the latest version
Software updates come through regularly