This August we are celebrating our 30-year anniversary!
As a team we are so proud of the journey we have undertaken. Sympac was originally created as a 'tech start up' graduating out of a home office (garage) into an old milk bar in 1991, to provide software and services to retailers in the Building Supplies, Electrical Consumer Goods, and Rural sectors across Australia and New Zealand.
The Sympac journey really started as a batch debtors invoicing and statement program for rural hardware stores sold as a side hustle from a local photocopier / printer company. One of the founders of Sympac, Graeme Wilson, split from the photocopier sales business taking the software development component with him. Graeme, together with Ray Williames, created Wilson, Williames and Associates (later to be renamed SYM-PAC Computing, and then SYM-PAC Solutions).
The Sympac software in this new company continued to service its original rural customers providing batch communication of product data through to rural merchants from the Combined Rural Traders group. This service was run off the back of a bank of modems, which the merchant's computer systems were set to "dial into" overnight and collect data from their mailbox.
The communications platform utilised in these early days continued to evolve and eventually became the Sympac Virtual Online System that is employed in Multi-Store sites today, allowing distributed processing systems to reliably keep up to date with each other's data in a timely manner, without the need for a permanent wide area network.
Through much hard work and perseverance, the company won a contract to supply POS software to Retravision. Rolling out to all stores nationally while operating out of Graeme's garage, eventually out growing this and moving into an old, repurposed Milk Bar.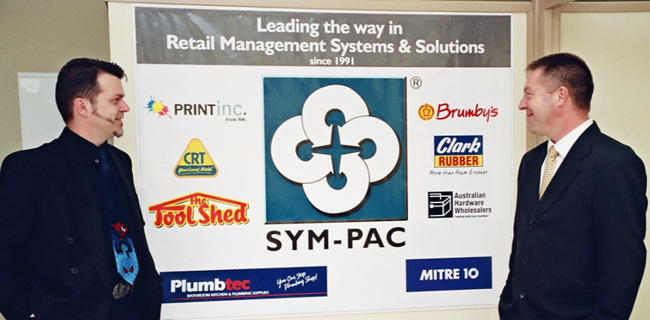 Always growth driven and noticing an opportunity to expand into the timber and hardware sector through funding a solution to a challenge for Mitre 10 South West Region, Sympac boldly began rolling out systems into the Mitre 10 group, and a variety of other retailers in this sector. This entailed innovation and problem solving to improve on the previous learnings and help develop and automate solutions to the pain points of these retailers.
Over the years, Sympac has continued to be perceptive – seeing into the challenges faced by retailers and providing them with dependable solutions to help growing retailers increase their efficiencies and improve the market intelligence on their customers, products, and financials. Assisting such brands as Forty Winks, Clark Rubber, Furniture Court, Carpet Court, and even developing touch screen POS and waste management systems for Brumby's Bakeries.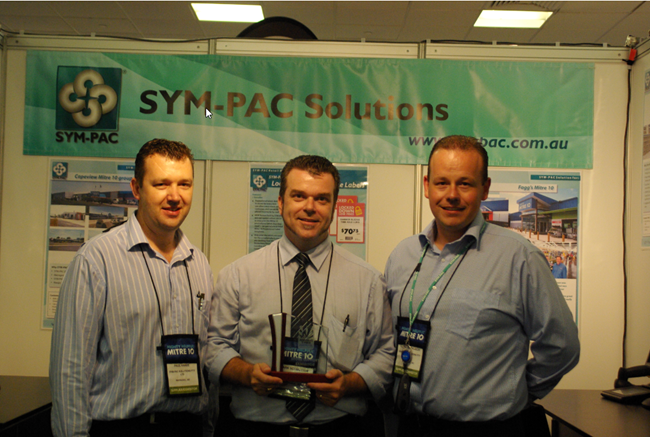 Paul Haase, Mark Schmutter Glenn Watkinson – 2012 M10 conference, with award!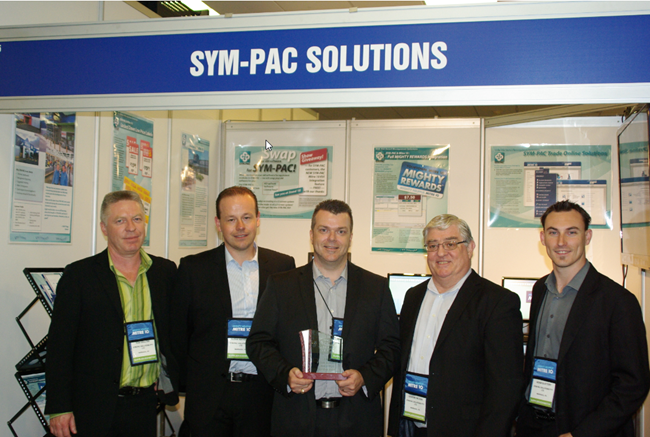 Rob Goulter, Glenn Watkinson, Mark Schmutter, Graeme Wilson (original founder), Adam Slattery – M10 Conference 2013 with another award!
Much has happened over the past thirty years, but Sympac remains proud to be supplying retail management systems on premises, in the cloud, and on cutting edge mobile solutions to the likes of Mitre 10, Home Hardware, HBT, Betta Stores, Leading Appliances, Aussie Disposals, Combined Rural Traders, Australian Industrial Supplies, Construction Supply Specialists, Australia the Gift, and many other independent and franchise businesses.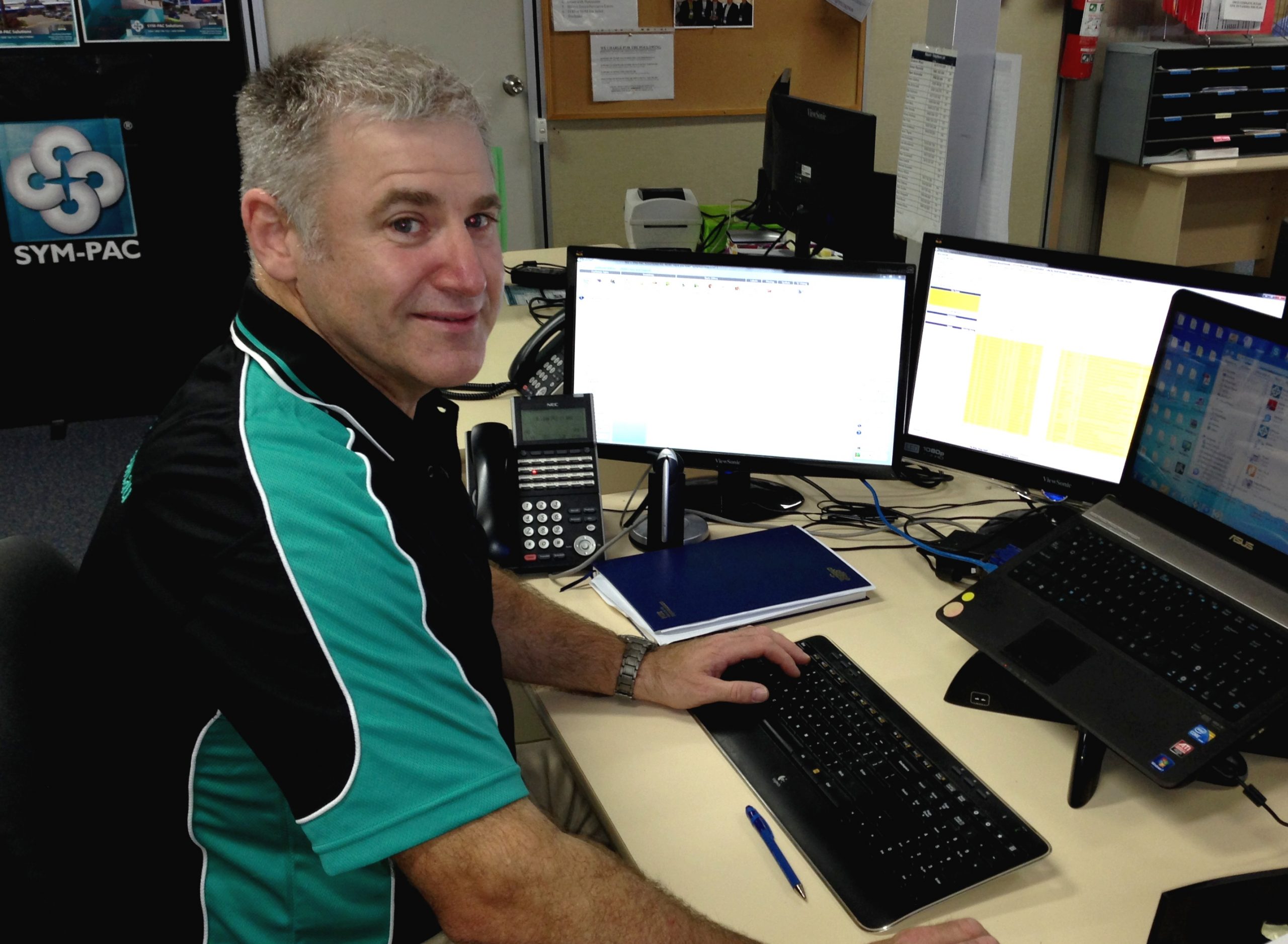 Five years ago, Sympac was purchased by Constellation Software, one of the world's largest acquirers of software and services businesses with a market cap of over $40 billion. This has provided the Sympac business with stability and best practise, allowing the staff at Sympac to continue their innovation for customers as a learning organisation adopting world best practises and passing those benefits on to our community of customers. The Constellation philosophy of autonomy and decentralisation guides us in our entrepreneurial philosophy and helps us stay close to our owner/operator retail roots!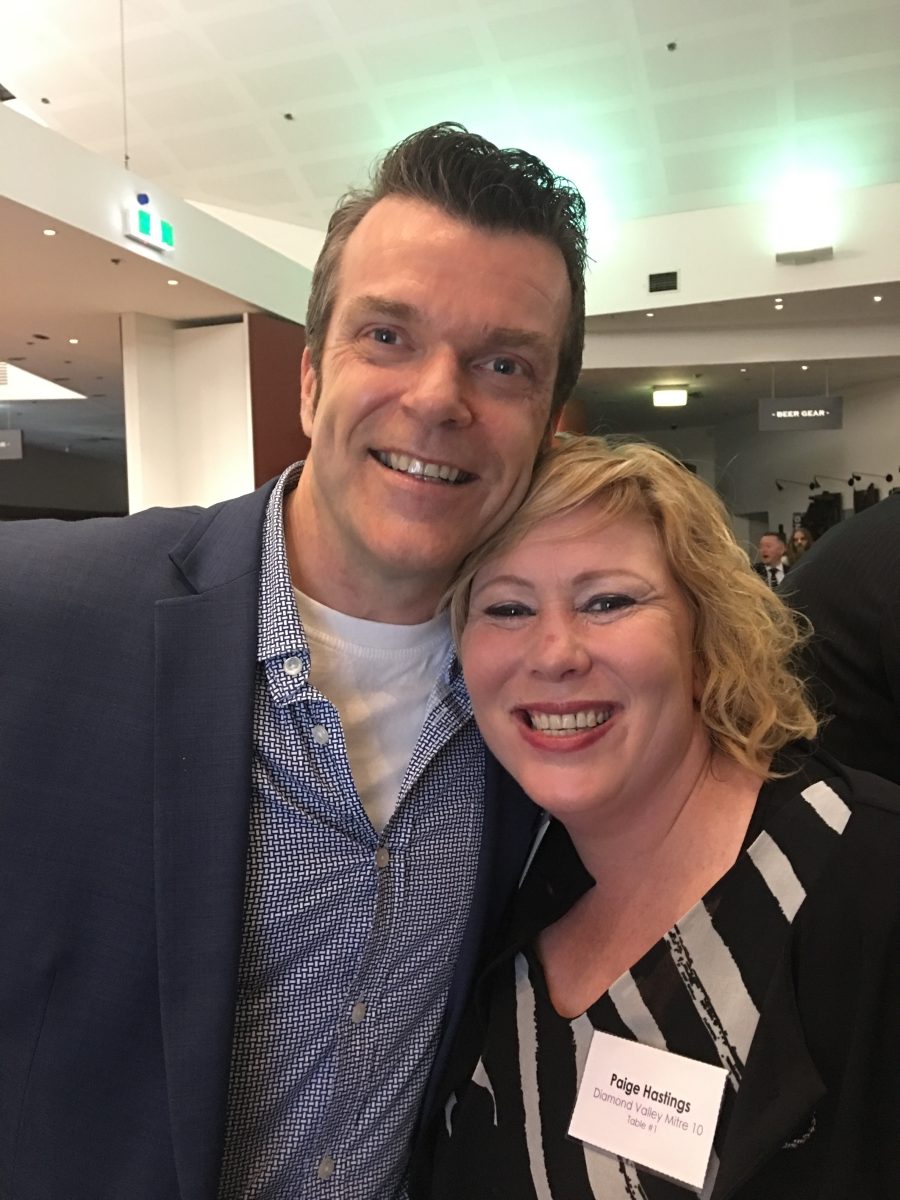 Mark Schmutter and Paige Hastings from Diamond Valley Mitre 10 – HAVT Awards 2017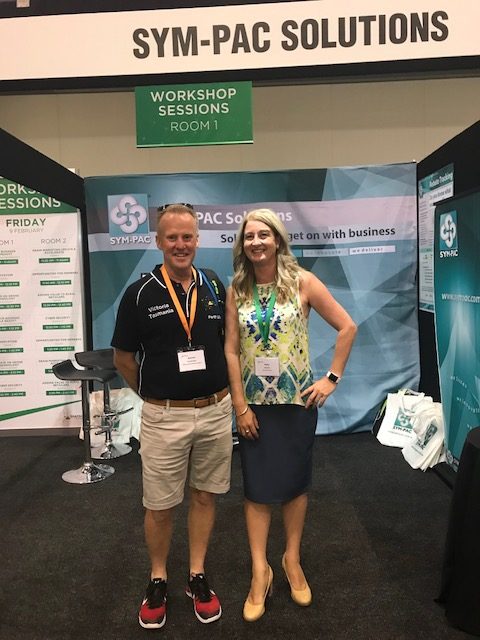 Damien from Omeo Rural and Nicky Johnson – CRT Expo 2018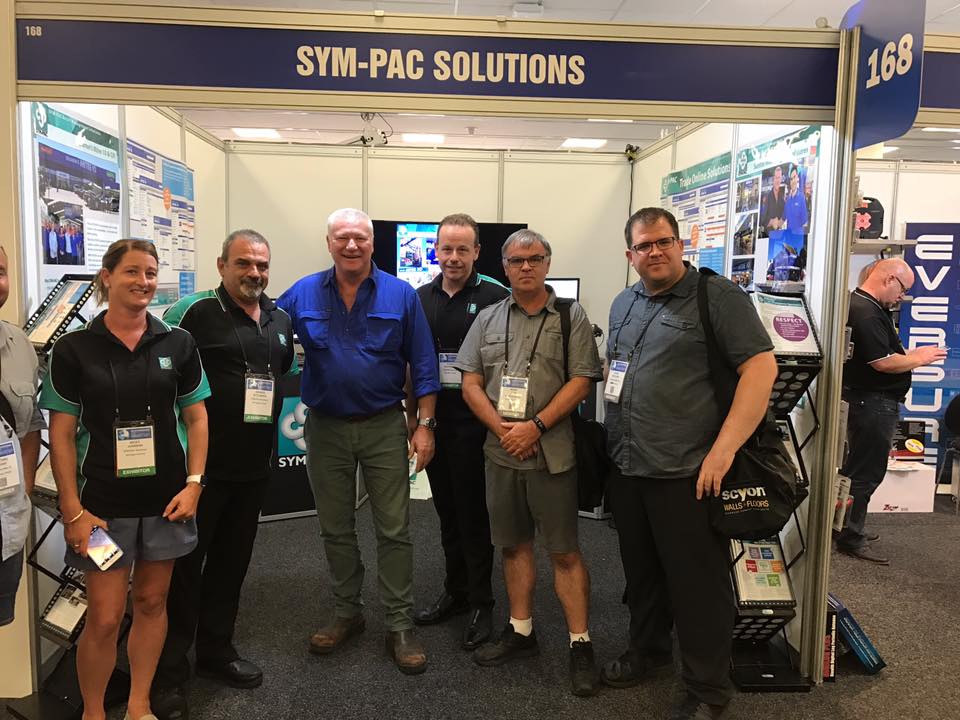 Today Sympac continues to focus on its mission of delivering outstanding customer experiences through innovation, quality and measurable value in our software and services.
As we like to say these days: