SYM-PAC Training Webinars for Users
In May we launched our first SYM-PAC Training Webinar program — online training designed specifically for SYM-PAC users. We think it's been a fantastic step towards meeting the ongoing training needs of our customers in a way that's convenient and easily accessible.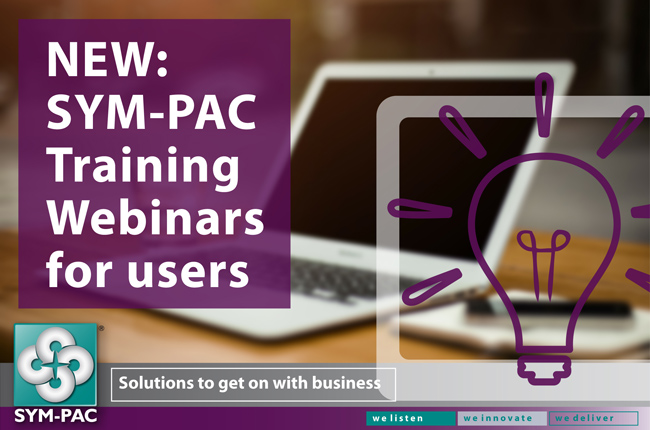 First round of SYM-PAC Training Webinars — Annual Stocktake Training
Just in time for the May, June and July rush for stores to complete their Annual Stocktake, we ran three webinar dates across May and June 2016 with the focus on Annual Stocktake processes.
Focus on Learning
Attending a course away from the hustle of the shop floor allows a focus on learning — without being interrupted by phonecalls or customers or other aspects of running a busy store.
Class sizes limited
We restricted class sizes so that course participants benefit from some individual attention during these sessions, as well as time allowed for Q & A and group discussion.
Experienced SYM-PAC staff
Our first Training Webinar on Annual Stocktake Training was designed and delivered by Tamara Dawson, SYM-PAC's Training Coordinator, with George Stylianou of the Business Development Team. Between the two of them, they have over 43 years of retail experience in timber & hardware retail in shop floor, supervisory and store management roles.
Positive feedback
Overall the feedback from the stores attending has been very positive. Given the enthusiastic response from everyone, we're in the process of planning future Training Webinars based on the direct feedback from customers.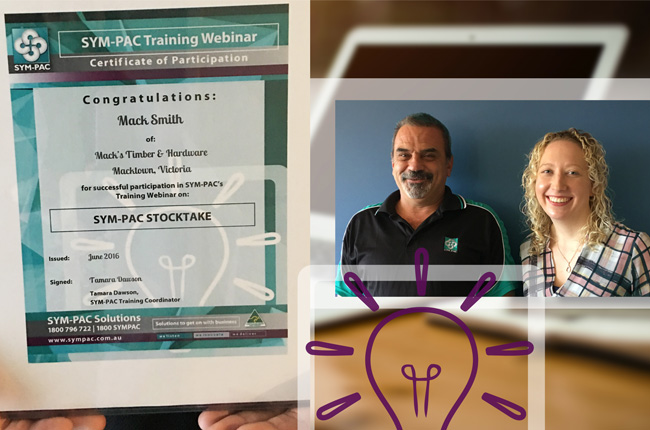 For further information
What training webinars would you like to see? To discuss potential future webinars you would like to see, please contact Tamara at Head Office to discuss further — or email her directly at: tamarad@sympac.com.au