SYM-PAC: Picking Slip by Bin Area
Another SYM-PAC feature
A new feature has been added to SYM-PAC to allow the entry of Bin Location Areas, and printing Picking Slips by the Bin Area.
Data Entry
The Bin Location areas can be maintained from the normal Bin Location Maintenance.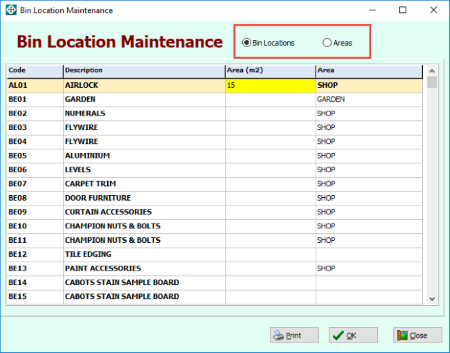 Enter in the physical areas that you want to group the bins by.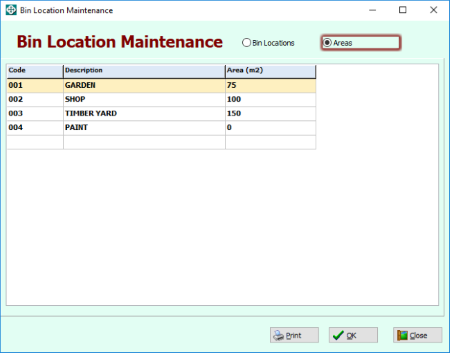 Once the Bin Location areas are entered in, the Bin Locations can be set up against each area.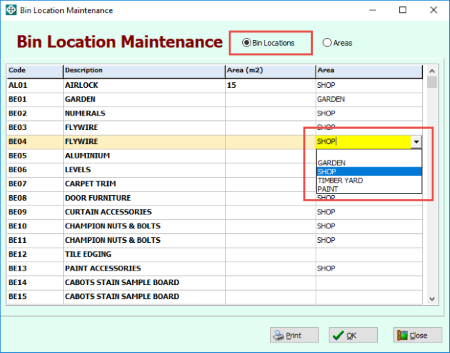 Picking Slip Printing
The printout of the Picking Slip can be produced for each Bin Area – as well as an optional Master Picking Slip.
Master Picking Slip
The Master Picking Slip is produced, and simply provides a listing of all the area based Picking Slips that have been produced.

Area Picking Slips
The Area Picking Slips function provides the product level details for that group of Bin Locations, it highlights which area the Picking Slip is for, and which number Picking Slip.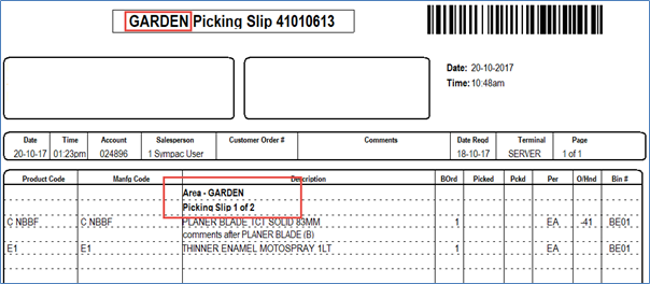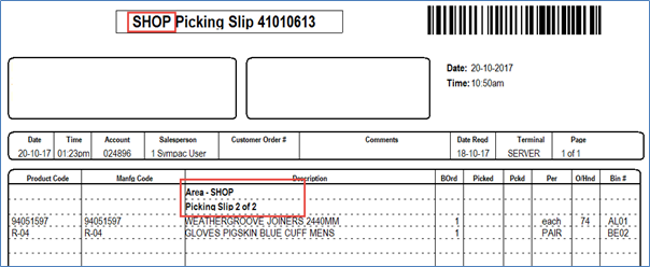 Setup
The Picking Slip printing option can be simply turned on in Utilities, Help and Support / User Parameters /System Parameters.

Please contact the Help Desk for assistance with setup as needed.