SYM-PAC: Label Printing by Effective Date
Another SYM-PAC feature
A new simple method of queuing and printing labels has been added.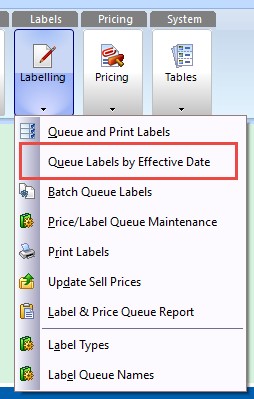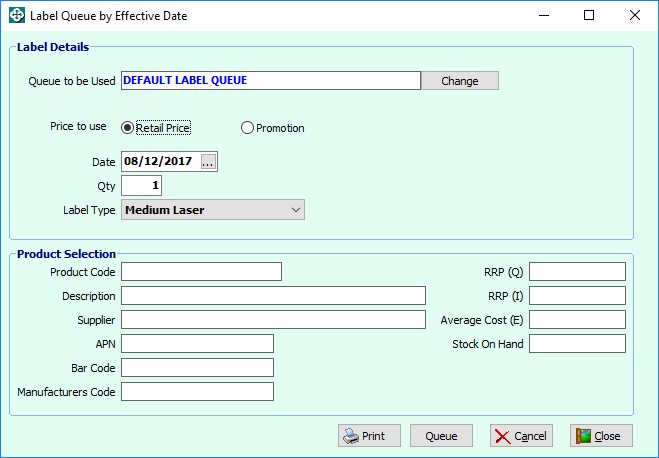 The new feature allows you to queue and print a label with the price that will be used at a future date — this is done by entering in a future date in the "Date" field. Effectively enabling you to print your promotion labels in advance.
To produce forward dated retail price labels — select the "Retail Price" option, quantity and label.

To produce promotional labels — select "Promotion".
Please contact the Help Desk for assistance with setup as needed.