Make 2016 the year that everything changes for the better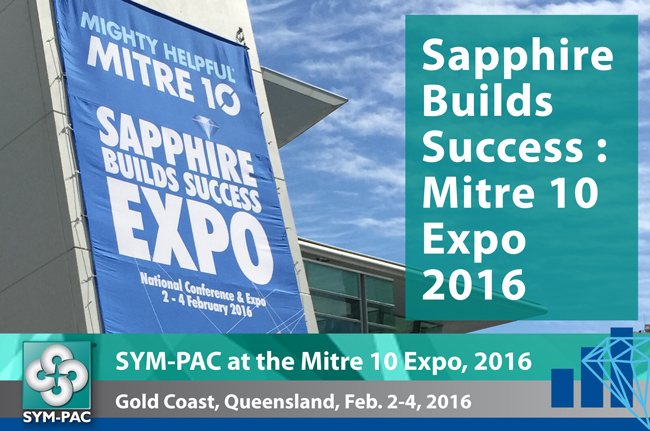 Our congratulations to all store winners, with a special mention of SYM-PAC customers who featured in the annual National Awards:
Steve Czeigar, Sunlite Mitre 10 Bondi Junction store — winner Small Format Store of the Year 2015
Fred Womersley, Womersley's Mitre 10, Frankston — winner Ian Nisbet Hall of Fame Award 2015
With the theme this year of "Sapphire Builds Success", the business sessions at the Expo provided a comprehensive overview of strong performance for the group overall — with a concentrated focus on the powerful results for the new Sapphire Standards initiative.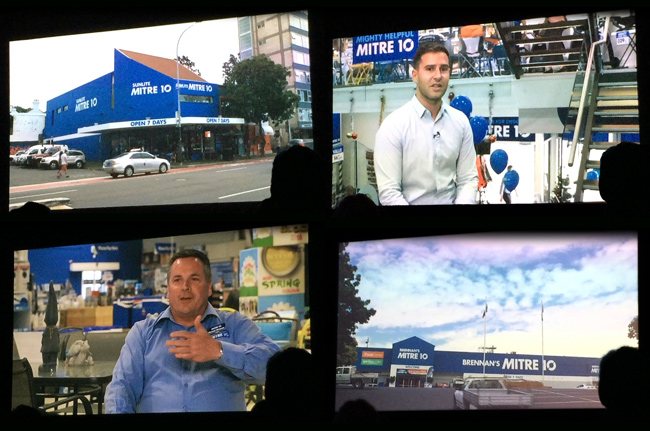 — Top: Sunlite Mitre 10, and Steven Czeigar, Principal — Bottom: Michael Brennan, Principal, Brennan's Mitre 10  
The new Sapphire Store concept, originally launched in 2014, was assessed in detail with a thorough review of the first 9 stores to be fully transformed to the consumer-driven Sapphire format.
It was exciting to see five SYM-PAC customers amongst those first 9 Sapphire Stores — kudos to all stores who have already gone through this process, as well as those still working through the intensive process.
Those attending were treated to powerful video presentations from Steve Czeigar at Sunlite Mitre 10, and Michael Brennan of Brennan's Mitre 10, as to the strength of the Sapphire concept and the impact it has made on their different businesses.
Full discussion of the Sapphire Standards included a comprehensive review of the key structures that underpin this program — all Consumer Led Initiatives, with focus on the Mitre 10 brand, store layout & standards, Retail and Trade excellence, the Shopper Led range and price perception.
Analysis of Sapphire store results to date showed good results across a number of key indicators, including Basket Data up, Store Sales up, and Store Gross Profit numbers up for these stores.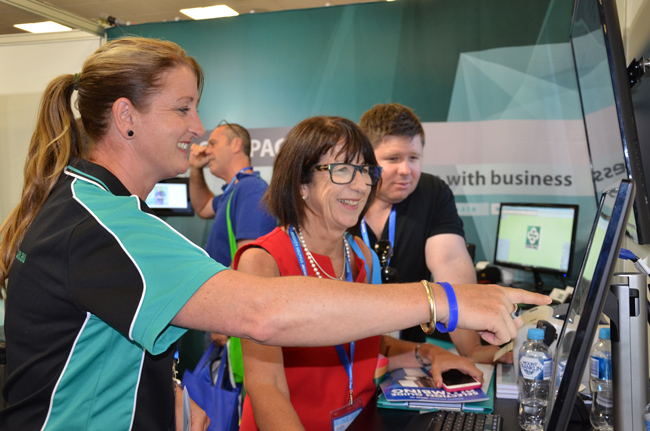 — Nicky Johnson (left) with Angela Campbell & Ben Goodwin of Faggs Mitre 10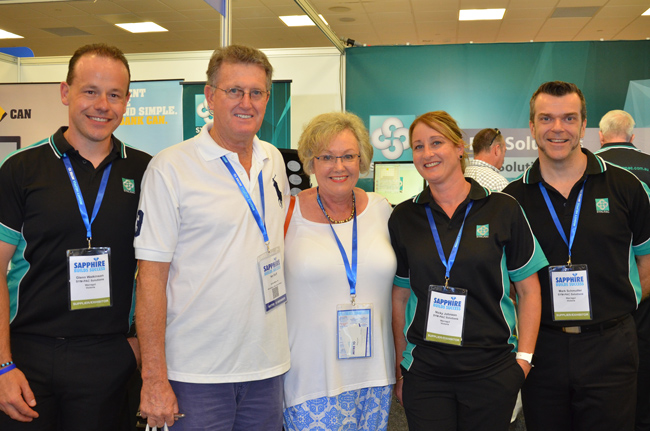 — L-R: Glenn Watkinson with Ian & Margaret Duff, Duffy's Mitre 10, Nicky & Mark Schmutter


— Nicky (left) & Mark (right) with Jenny Litherland of Yenckens Mitre 10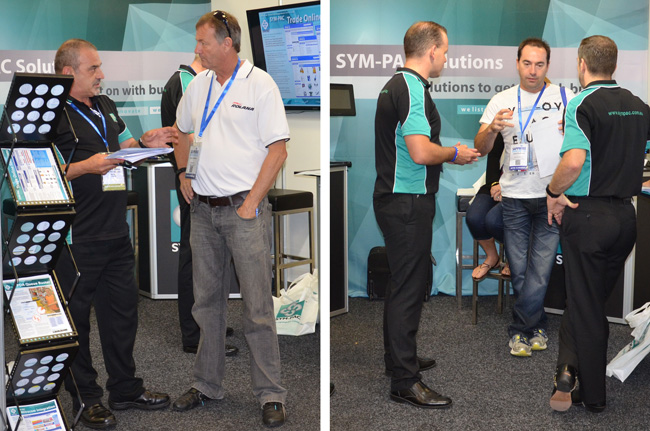 — Left: George Stylianou with Steve Edwards, Budds Mitre 10 — Right: Glenn & Mark with Jason Southwell of Maxville Mitre 10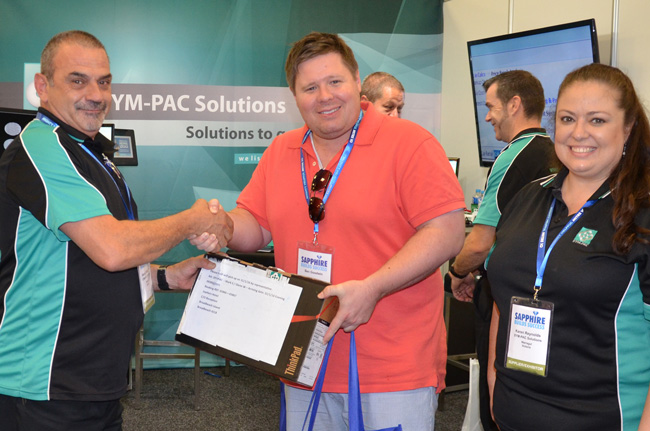 — George & Karen Reynolds with Ben Goodwin of Faggs Mitre 10, winner of the Lenovo Tablet 10 for SYM-PAC's Expo stand giveaway for 2016

Thanks to Mitre 10 and all stores for a fantastic Expo — looking forward to working with you all for another year of exciting challenges ahead.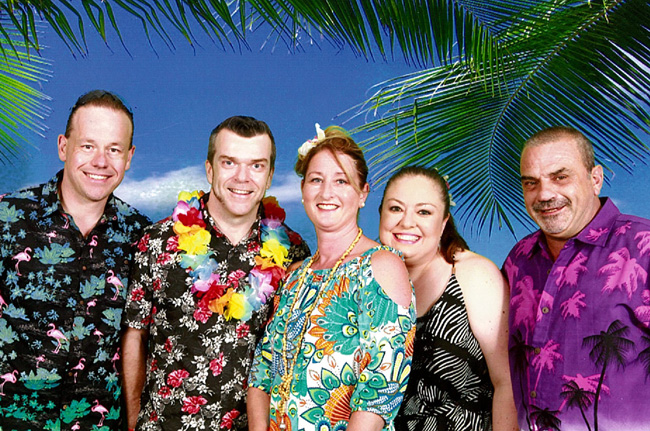 — Thanks from the SYM-PAC Expo team for 2016 — Glenn, Mark, Nicky, Karen & George