Ingham Manufactures Mitre 10
SYM-PAC Case Study
Ingham Manufactures Mitre 10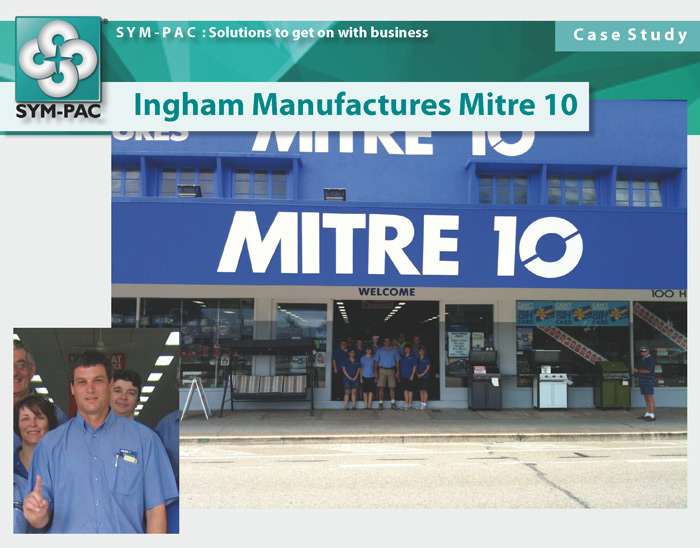 "We've been in business for more than 50 years, and we've seen huge growth in recent years.
   Before SYM-PAC, our operations were fairly manual. Now we have far better controls in place, particularly for stock and debtors.
   The system has kept up with our growth and helped us to manage and improve our business procedures along the way.
   The SYM-PAC system is easy to use — which makes it easy for us to continue to service our local community with a 'mighty' Mitre 10 shopping experience."
Customer Profile:
With SYM-PAC since 1996
8 users across 2 locations
Ingham, Qld.
Buying group: Mitre 10
In business since 1957
Why SYM-PAC is our choice:
Far better controls for stock & debtors
System has kept up easily with store growth
Buying Group integration with Mitre 10
Suggested Ordering has provided ongoing major efficiencies
Receipt of the Mitre 10 order has been reduced from 3 days down to 1 day.
SYM-PAC Auto Email function has improved cash flow by bringing payments forward by 30 days!
Signature Pad integration has provided easy proof of purchase with automatic capture of signatures on invoices.