HBT National Conference, Gold Coast, April '14 : SYM-PAC was there!
We've been watching the growth of the HBT group with interest for a few years now — and seeing more of our customers jump on board.
Late last year we were proud to become an HBT "Member Supplier", which was fantastic because that meant we were able to participate in our first HBT Conference in April 2014.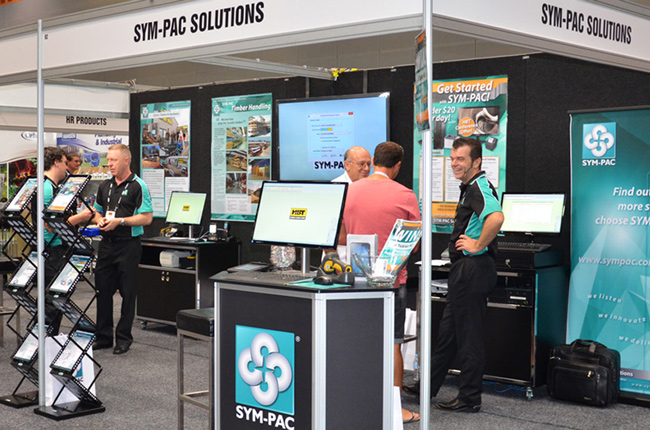 — Mark Schmutter (far right) with Micheal Goodwin & Rob Goulter at SYM-PAC's stand (far left)
Letting people know about SYM-PAC
Great to catch up with so many familiar faces at the Conference — it's always good to see stores face to face, and show you in person the latest things we're working on.
But even better for us was the opportunity to meet so many new people and talk to them about what we do for retailers — particularly timber & hardware stores.
YES!
There's a retail point of sale system designed for timber & hardware stores!
Yes! The SYM-PAC system takes you from the Point of Sale counter, all the way to the Back Office — and handles goods receipting, pricing, labels, margins and stocktake and inventory along the way!
Yes! We handle timber — and other lineal metre products, square metre products, cubic metre products … and much, much more.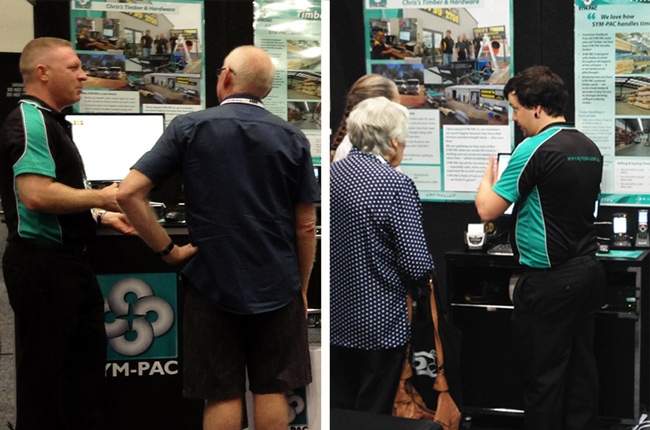 Most talked about on the SYM-PAC stand at the HBT Conference
So — what do you think was the most popular item of discussion at the SYM-PAC stand?
We had a huge interest from HBT member stores in:
.. and so many stores were interested in our new case studies profiling four HBT members who are SYM-PAC users:
As always, a big thank you to our case study customers!
All the action with the SYM-PAC team at the HBT Conference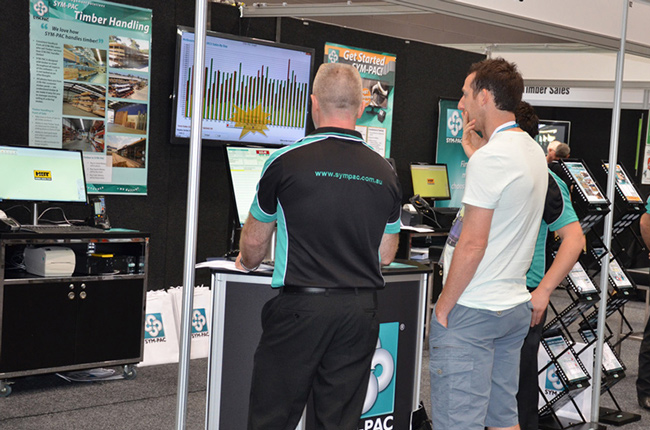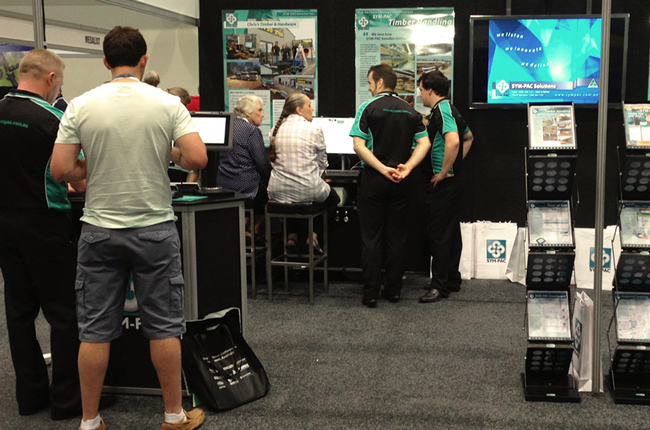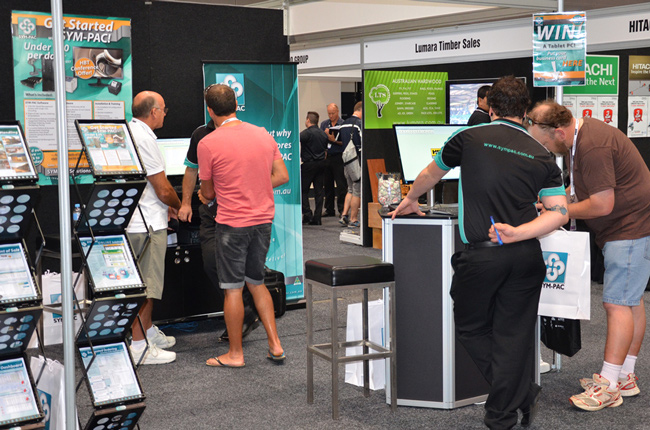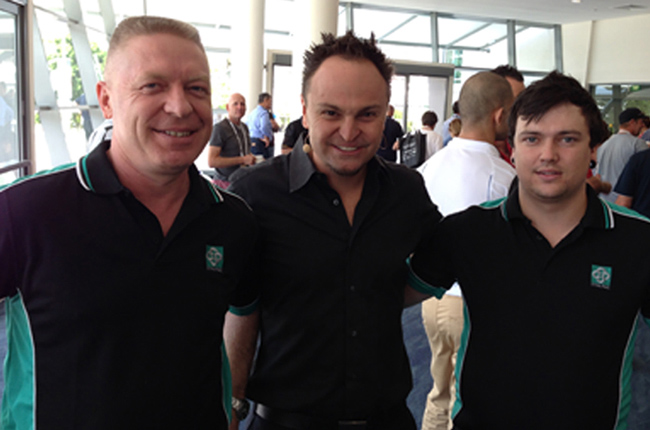 — Rob Goulter (left) & Micheal Goodwin (right), from SYM-PAC, with Steven Bradbury (centre), Australia's first Winter Olympics gold medallist and HBT Conference Guest Speaker
SYM-PAC Conference Giveaway lucky winner!
Did you like our fancy "drop your business card in the bowl" Conference Giveaway competition?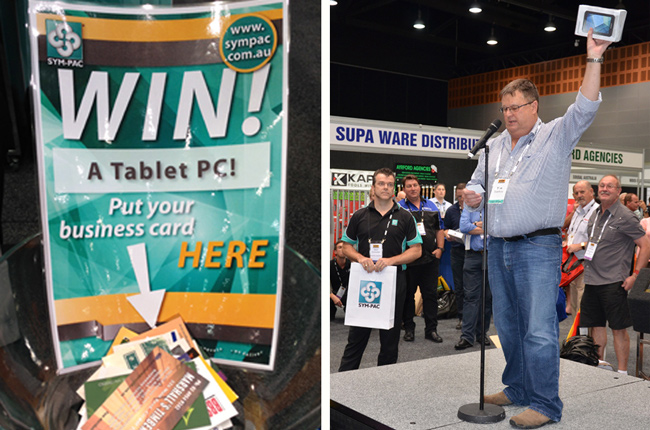 — Right: Tim Starkey, HBT Group Manager, announcing the winner of the Lenovo Tablet PC given away by SYM-PAC at the HBT Conference

Congratulations to Cheryl Newing, our winner from Virginia Building Supplies in Brisbane, winner of the Lenovo tablet PC prize — enjoy!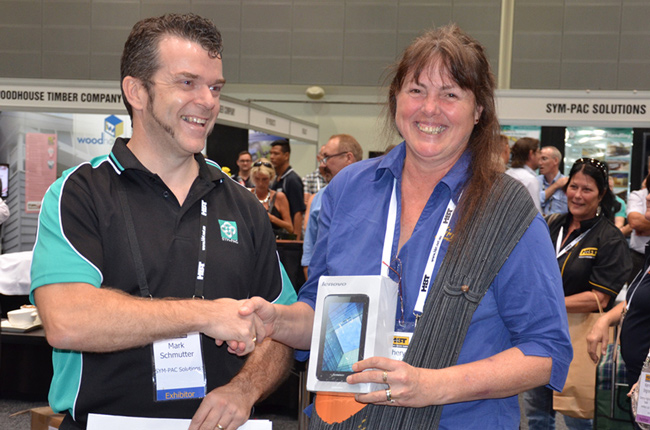 — Mark presents Cheryl Newing, from Virginia Building Supplies in Brisbane, winner of the SYM-PAC Conference Giveaway, with the Lenovo Tablet PC Competition prize

Thanks to everyone at HBT for showing us such a warm welcome — we're looking forward to working with you!