Diamond Valley Mitre 10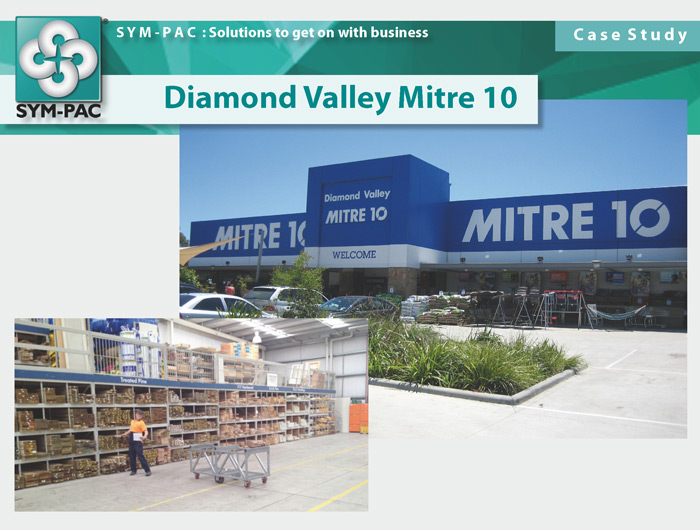 "The SYM-PAC system has evolved with our needs over the years, and that is just great.
   The service that the help desk has given us over the years is second to none. If you need help you simply get it, and they all do the best they can to solve our questions.
   Point of Sale is simple to use and deals with timber well. Rack and Pack management of the timber, through to the customer ordering system, is seamless."
"Margin Magic is great for dealing with price changes, especially when you are dealing with the changes in a range of products. To be able to make the changes, and have a look at the potential impact on the business straight away is fantastic.
   The Auto Email and the new faxing system is great and forces you to make efficiencies within the business."
Customer Profile:
With SYM-PAC since 1995
25 users across 1 location
Diamond Creek, Vic.
Buying group: Mitre 10
In business since 1979
Why SYM-PAC is our choice:
SYM-PAC's Timber handling — racks & packs through to customer ordering is seamless
Margin Magic is great for dealing with price changes, especially for a range of products
Auto Email — the invoice is in the customer's inbox before they even leave the store!
SYM-PAC's Signature Pads integration is great for proof of purchase and has significantly reduced disputes
Suggested Ordering is a significant time saver