Deniliquin Mitre 10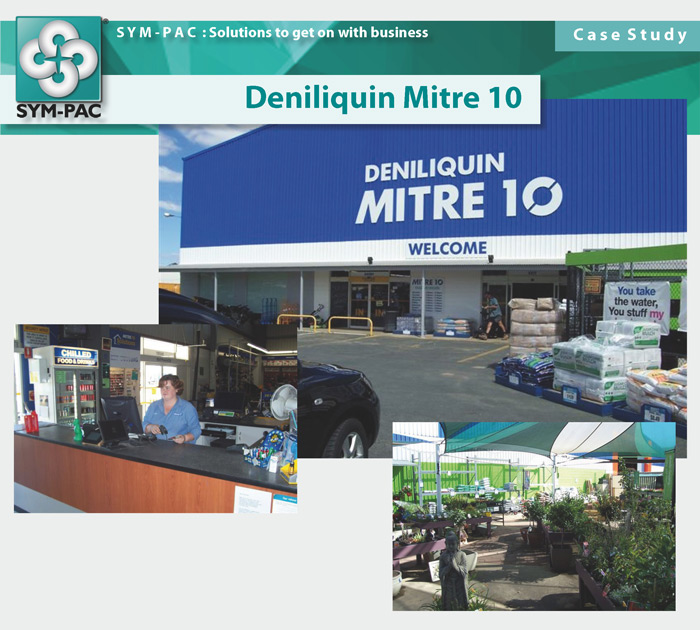 "Use of SYM-PAC and the SYM-PAC Comparison Report has made upwards of a 5 to 9% difference to our business. It is a bloody good system!
   Price changes and price updates occur in one simple process, and we can pass it on to the customer ASAP without delay.
   This alone is one of the most important things that we all need as retailers, and SYM-PAC does it!
   Putting SYM-PAC in 18 years ago was the best decision that was ever made within the business.
   At the end of the day we would never consider changing the system! We love it."
Customer Profile:
With SYM-PAC since 1994
9 users across 1 location
Deniliquin, NSW
Buying group: Mitre 10
In business since 1981
Why SYM-PAC is our choice:
Mitre 10 warehouse ordering & purchasing integration
Fast processing of order discrepancies & claims
Customer Display Units newly added very popular at Point of Sale
Suggested Ordering has saved thousands of hours in wages
General Ledger module flows smoothly, easy to operate & uncomplicated
GP% increase of 5-9%, minimum