Dare to do more : SYM-PAC at the HTHG Conference '16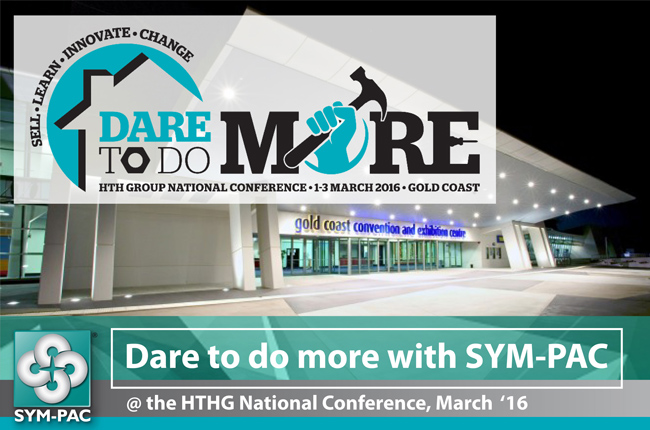 In March we were really excited to be "dared to do more" with a warm invitation to join over 300 stores at the HTHG National Conference for 2016.
Despite all the recent change in the air for the HTHG Group, we saw a switched on and highly motivated group of independent timber & hardware store owners, with over 300 stores and 176 suppliers attending.
What a fantastic event! A big thank you to everyone who caught up with us on the stand — including so many of our customers in the HTH Group.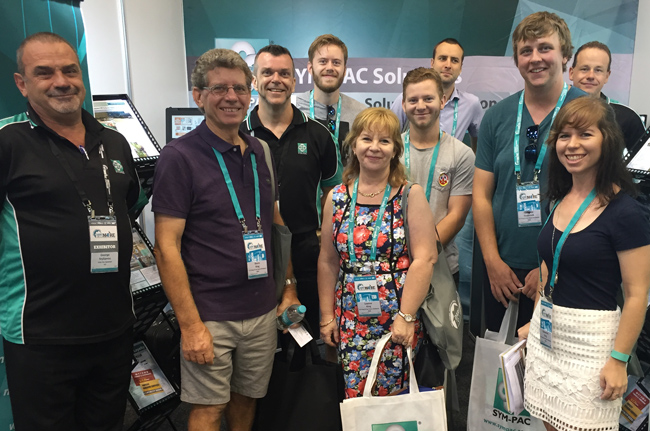 — Top: Kevin & Leanne King, family & staff from H.R. King Home Timber & Hardware, with George, Mark & Glenn from SYM-PAC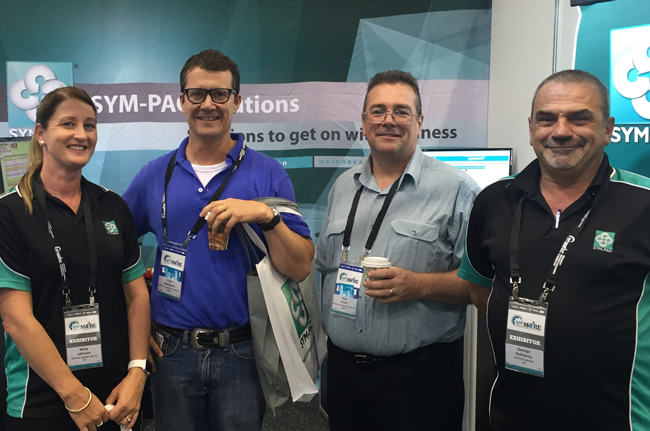 — Nicky Johnson, SYM-PAC with Clint Lewington & Rod Priest from Riverina Cooperative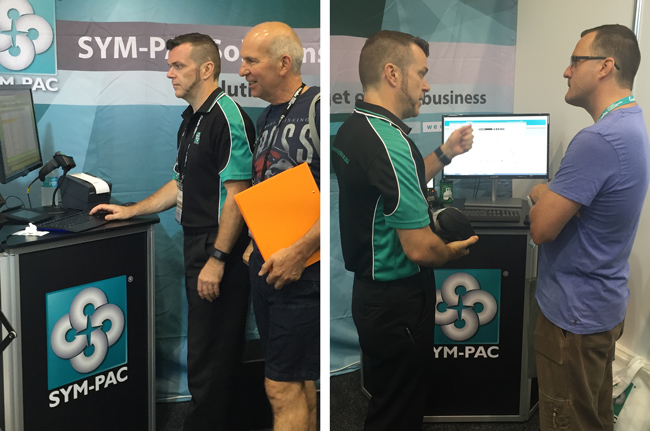 — Left: Mark with Bernie Crameri of Crameri's — Right: Mark with Brian Wallace of Bussellton Home Timber & Hardware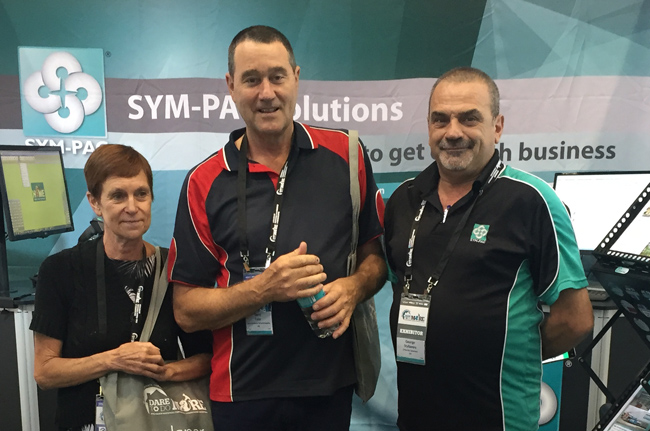 — Sue & Terry Tyler of Tyler's Hardware & Rural Supplies, with George (right)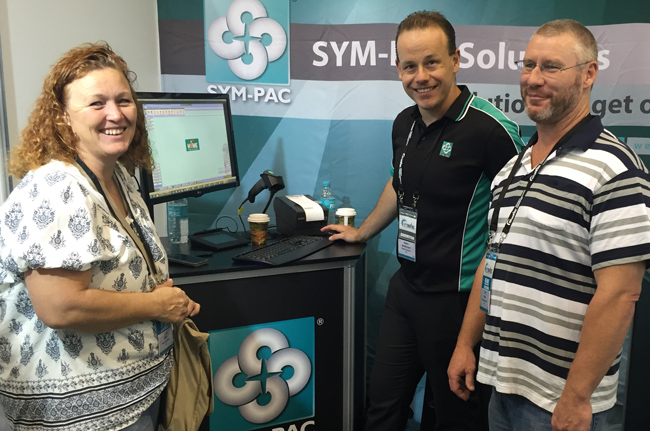 — Kathy & Tim Gray of Heywood Hardware, Victoria, with Glenn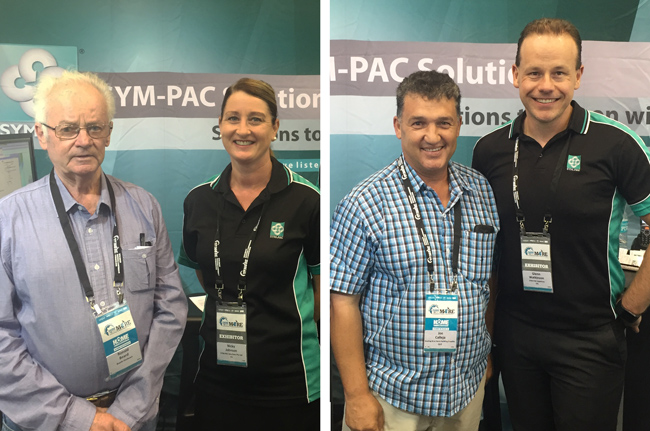 — Left: Ron Beard of Beard's Hardware with Nicky — Right: Joe Calleja of Keating Bros Hardware with Glenn