Crameri's Mitre 10 & CRT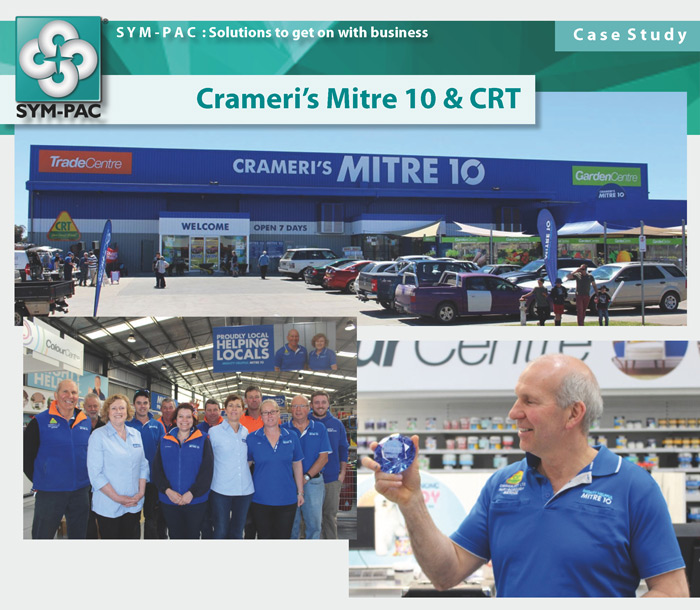 "We love SYM-PAC for many reasons, but to break it down, it's like a relationship — it's in-depth and always growing.
   The whole SYM-PAC package is great, every module is equally as good as the rest. The backup service from the Help Desk is an asset.
   With SYM-PAC you only have to do things once — this is very important to us! We don't want to have to do things over and over, once is my motto. As our knowledge of the system has grown, this has assisted in helping our business to grow."
Customer Profile:
With SYM-PAC since 2003
12 users across 2 locations
Maryborough, Vic.
Buying groups: CRT & Home Hardware
In business since 1878
Why SYM-PAC is our choice:
SYM-PAC's Point of Sale and easy handling of Debtors needs, like professional Invoice and Statement printing
Margin Magic and overall Margin Management functions
Integrated General Ledger and back office — no more monthly journals!
SYM-PAC's integration with PDAs and Signature Pads