O.E. Bradtke & Sons Pty Ltd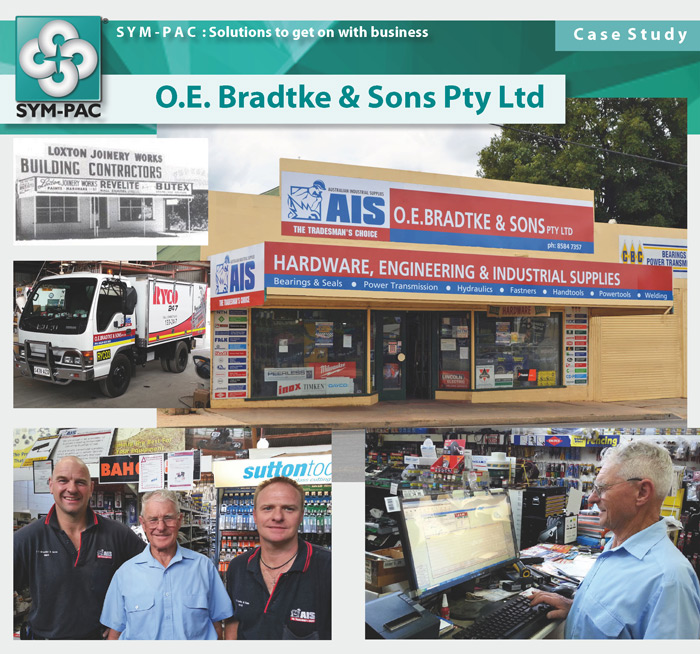 "SYM-PAC has the ability to cope with the diversity of our business.
   We rely on SYM-PAC's Point of Sale — as well as the Purchase Ordering and Inventory Price Management features.
   One of the best things we're enjoying is the access to our Customer Purchase History — and our customers are liking this too!
   SYM-PAC has saved us one fulltime position for Ordering and pricing of invoices.
   SYM-PAC does everything we require in a Retail Management System."
Customer Profile:
With SYM-PAC since 2010
6 users across 1 location
Loxton, SA.
Buying group: HBT & AIS
Established in 1924
Why SYM-PAC is our choice:
Point of Sale, with integrated Signature Pads linking electronic signature verification to invoices automatically
Inventory & price management
Purchase Ordering
Access to our Customer Purchase History