Products
A new option to show stock availability in the product maintenance form has been added. The information based here is defined by the system setup and can show combinations of Stock On hand, Customer Orders, Laybys, Rain Checks and CODs.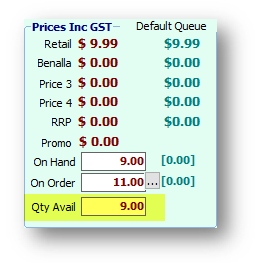 This can be set up in Utilities, Help and Support, User Params, System Parameters, Products, Client (System) Parameters – Calculation of Available Stock.
You can now queue a promotion label from product alter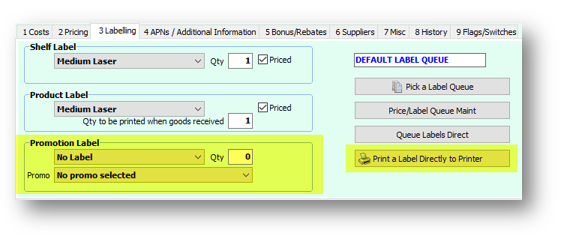 The SYM-PAC Faulty Goods and Claims functionality has been redeveloped to allow better tracking of both systems.   Faulty Goods The Faulty Goods system records any products marked as faulty, allowing the system to track its replacement and/or requirement for a...